With the end of Holden manufacturing in Australia taking place in 2017, everyone has been wondering what is going to happen to the Commodore. Will it live on? Will it be the large rear-wheel drive sedan it always has been? Or will it become a rebadged Chevrolet product with front-wheel drive?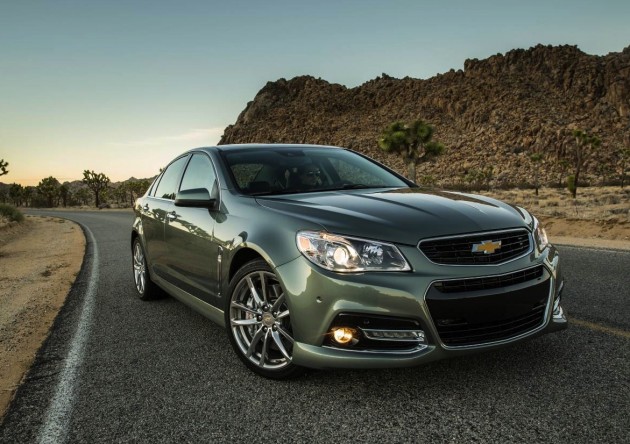 Chevrolet has announced American GM factories will start producing the Chevrolet SS and the Caprice PPV (Statesman/Caprice) in 2015. As we know, the SS is a rebadged version of our Holden VF Commodore SS and it is currently produced right here in Australia along side the Commodore. This opens the floodgate for rumours to burst in surrounding the idea of the Holden Commodore becoming a product made in the USA and exported to Australia.
Holden has already said the brand will continue to live on in Australia, with dealerships, parts, and servicing continuing as usual. The showrooms will also continue, almost, as usual. Holden also said last week its showrooms will be filled with many imported vehicles via the international GM vehicle bank.
Rumours have surfaced in the past week suggesting the Commodore nameplate might live on as part of these imported vehicles, but in the form of a rebadged Chev product, possibly a front-wheel drive sedan smaller than the current Commodore.
With Chevrolet SS soon to be made in the US, there is the possibility the rear-wheel drive Commodore may continue almost as is, with manufacturing simply shifted to the US – that's if the logistics and financial obstacles don't get in the way.
The next thing on everyone's mind will be the question of will HSV survive through this? Well, if Chevrolet in the US decides there is a market for the high-performance Commodore and ute series in America, maybe we could soon see HSVs manufactured abroad and imported as well.
Official details clearly outlining Holden product plans for the future are yet to be announced. At this stage, it seems all we can do is keep our fingers crossed.