Ford is preparing to unveil the all-new Ford Focus next week, and has sent out a teaser video to get the excitement started. The video was posted up onto Ford's Romanian Facebook page.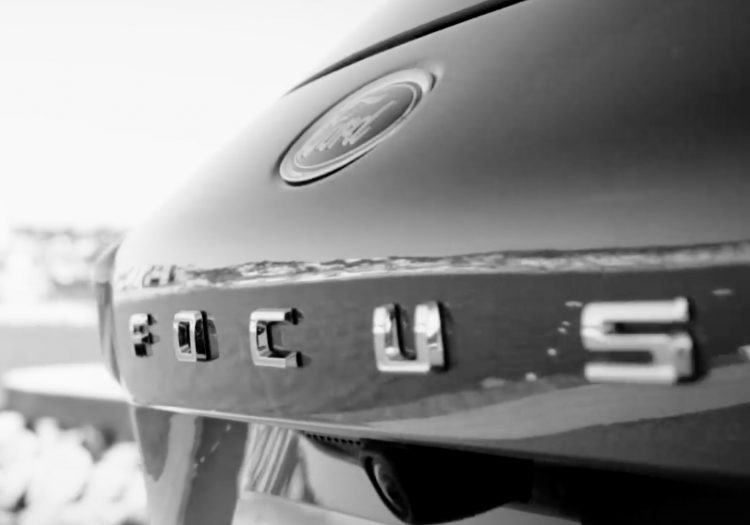 The teaser shows some glimpses of various details, including the new-look, Volvo-like LED headlights, freshly-styled alloy wheels, and a bit of the front grille. However, the new model has been photographed recently, revealing all during a photo shoot (below).
Ford has applied what looks to be a more wholesome design, with muscular rear haunches and stern shoulder lines at the front giving it a leaner and more athletic look compared with the outgoing model. There's also some new headlights and taillights in a thinner and elongated design, with a lower-profile glasshouse area.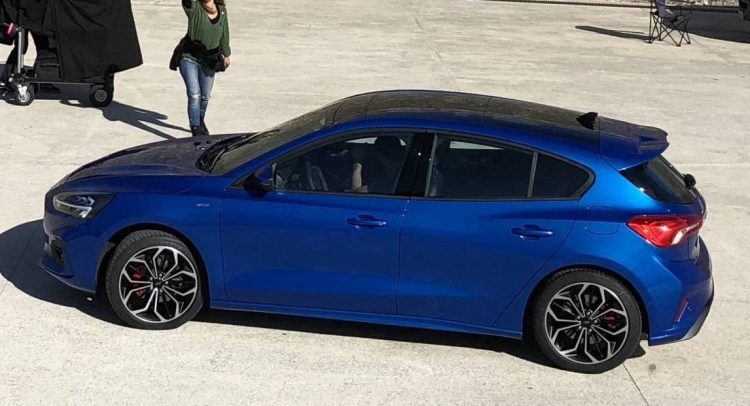 It's understood the new model will be slightly bigger than the current version, particularly in length, which should provide more interior space. Despite growing in size, the new model is also set to drop a few kilos to help with efficiency and performance.
Perhaps the biggest and most welcome change will be the interior. It's set to lose the confusing arrangement of buttons and odd shapes and instead adopt a main touch-screen interface, while down below, the climate controls are expected to be displayed in a more digestible layout.
Details on the engine options are yet to be confirmed but reports predict a range of turbocharged three- and four-cylinder petrol options, with a hybrid likely to join the ranks in some markets. A flagship RS model is also on the cards, with rumours suggesting it could produce as much as 300kW thanks to a hybrid assistance system.
All will be revealed on April 10 before market entry later this year. Australian details are unclear at this stage as Ford will be producing the new model in a number of countries including China and Europe, with various specifications. At the moment, the regular Aussie-spec Focus is made in Thailand with the RS and ST models made in Germany. Take a look at the preview below for more.