If you think the Mazda6 is just a boring commuter car, think again. American wheel designer Vossen has snapped this normally family-oriented sedan wearing a slick set of Vossen VFS1 wheels and some neat exterior enhancements.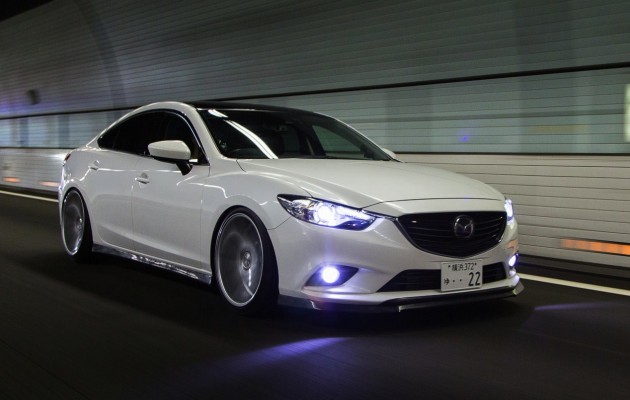 The car was spotted at the 2015 Modera Japan Owners Meet near Mount Fuji in Japan. Exterior enhancements for the custom Mazda6 include a neat boot lip spoiler, carbon side skirts and matching front lip spoiler. Everything is brought lower to the ground thanks to some aftermarket suspension.
It's fair to say this Mazda6 looks right at home wearing these subtle mods. Perhaps this goes to show that less is more? And what we think is normally a generic road car can actually be spruced up to look quite fancy when done right.
The Mazda6 uses a 2.5-litre four-cylinder that punches out 138kW and 250Nm. It's no serious performance car, but it can run a respectable 0-100km/h time of 8.2 seconds.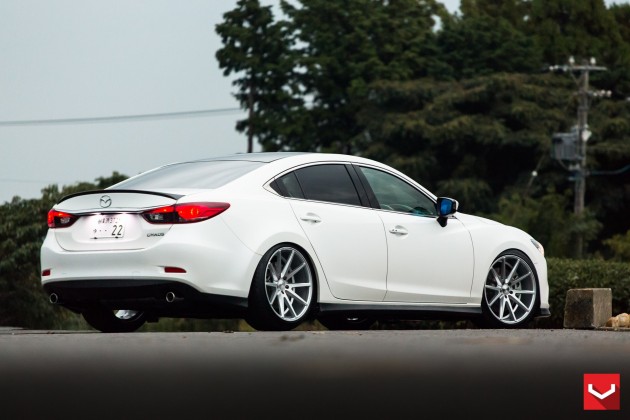 If you'd like to build your very own Mazda6 cruiser, Australian prices for the MY2015 sedan start from $32,540. Or maybe you like wagons? If so, the wagon model starts from $33,840.