The new Jaguar F-Pace SUV is almost here, with the company releasing the first proper preview video ahead of its debut later this year.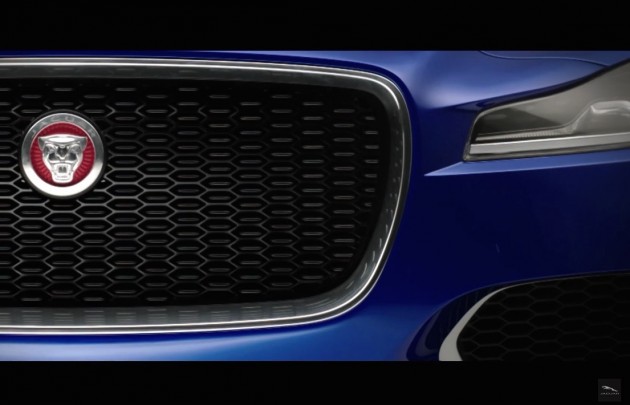 Jaguar has a habit of turning its stunning concept cars into production cars without changing much in terms of design. And by the looks of it, the F-Pace will borrow plenty of inspiration from the C-X17 concept revealed last year.
At the front, the teaser video confirms the F-Pace will use slim headlights encompassed by LEDs, similar to those on the latest XF and XE, while in the middle will be a large open-mouth grille.
As we already know, the F-Pace will be underpinned by the company's new iQ[Al] platform, shared with the new XE mid-size sedan. It is mostly aluminium to keep weight down, but also very rigid for optimum driving performance.
In the engine compartment the new SUV is expected to feature Jaguar Land Rover's latest Ingenium engine family. Potential packages include 2.0-litre turbo-diesel four-cylinder options along with a 2.0-litre turbo-petrol.
At the upper end of the range, the 3.0-litre supercharged V6 is likely to appear, borrowed from the F-Type and XE, producing up to 250kW. Meanwhile the cream of the crop could be a 5.0-litre supercharged V8, although nothing is confirmed just yet.
Take a look at the preview below for more of an insight. By the looks of it, Jaguar is planning to release a series of short films about the vehicle.