A couple of days ago Nobuhiro 'Monster' Tajima set the world record at the 2011 Pikes Peak International Hill Climb in Colorado Springs. We've now found some incredible footage of Monster completing that record-breaking run.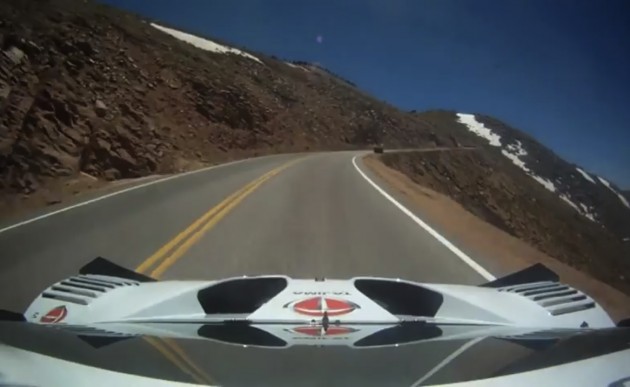 Sit back and relax for 10 minutes or so and watch as Monster Tajima wrestles the mighty 678kW Suzuki Sport SX4 Pikes Peak special up to the Race to the Clouds victory. Although some of the course has been covered in fresh tarmac, as opposed to the dirt sections which used to be there, the drive still looks truly terrifying.
Just get a load of those cliff edges up near the top. You can almost feel the sheer, brutal acceleration of the SX4 too. Notice Monster loves getting whisker-close to the hay bales planted on some of the apexes.
Monster completed the climb in a record time of 9:51.278, beating his previous record by 18 seconds.