An image of the 2018 Subaru XV/2018 Subaru Crosstrek facelift has surfaced online, giving us our first look at the refreshed crossover before its Geneva motor show debut next month.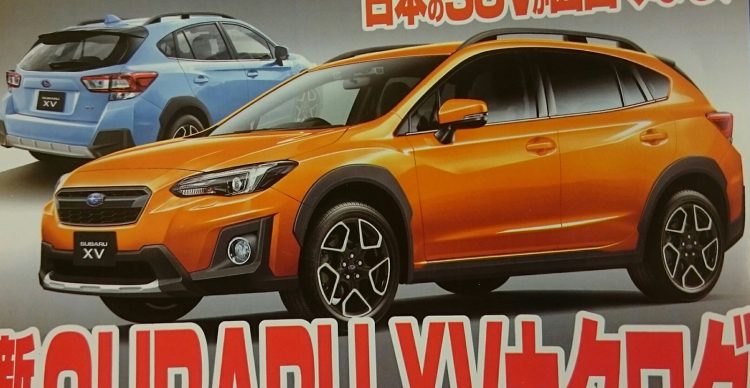 The image appears to be from an official marketing package from Japan, giving us our first look at the rather mild design update. The front and rear bumper bars, the headlights, and the grille looks fresh, but the rest of the main cabin glasshouse and body structure borrows a very similar silhouette as the current model. Underneath it all is Subaru's New Global Platform that debuted under the new Impreza.
Specific details remain pretty scarce at this stage but it's believed the new model will showcase the same updated running gear from the new Impreza. In that the 2.0-litre naturally aspirated boxer four-cylinder is tweaked to produce 115kW, up from 110kW.
Behind that we can expect a six-speed manual for the lower-end variants and a CVT auto for the upper models. From there the power will be set through Subaru's iconic all-wheel drive system. In fact, the XV remains as one of the only all-wheel-drive-only crossovers in its class, while others are offered with more fuel-friendly front-wheel drive options.
Overseas a hybrid option is available for more efficiency, while a diesel option has been and still is unlikely to be offered. The official reveal at the Geneva show should clear up any speculation in any case, taking place on March 7. Stay tuned. If you love anticipation you can head over to this special countdown website set up by Subaru.