More images of the 2018 Renault Megane R.S. have hit the web, revealing more of the body design before its official debut at the Frankfurt show next month.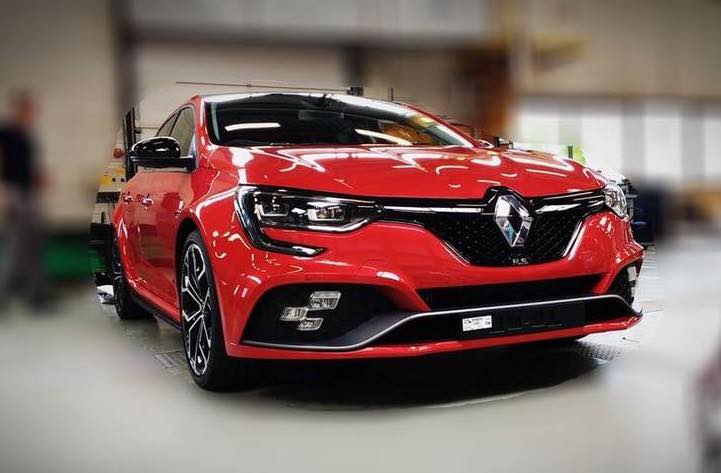 We've seen a few angles of the new model now. This latest set seems to show a finished example sitting somewhere within the production line process, with all major details completely revealed thanks to Megane RS Facebook page.
At the front the new model sports the chequered-flag-style LED fog lights in the lower clusters, with a twin intake mouth in the middle, and the strange new headlight design as seen on the regular Megane.
Around at the back it looks decidedly fat, with vertical side vents giving it a real rally-like presence in our opinion. There's also a centrally-mounted single exhaust outlet. Overall these elements make it unmistakably the Renault Sport model.
There's still no concrete details on the powertrain as yet. Most reports suggest the new model will come with Renault's 1.8-litre turbo that has been developed for the Alpine A110 sports car. In that the engine produces 188kW, but this is expected to be tuned up for the Megane to around 220kW or more.
Renault has already confirmed the new R.S. will be offered with both a manual and dual-clutch auto transmission, with front-wheel drive. It will also come in five-door body style only, as these photos show, unlike the outgoing model which uses a three-door layout. Stay tuned for the official details.