While the name, Ferrari EGO Concept, suggests this concept has been fabricated to flex Ferrari's hypercar muslcles, it certainly looks to break the mould of what hypercar/supercars dynamically represent today.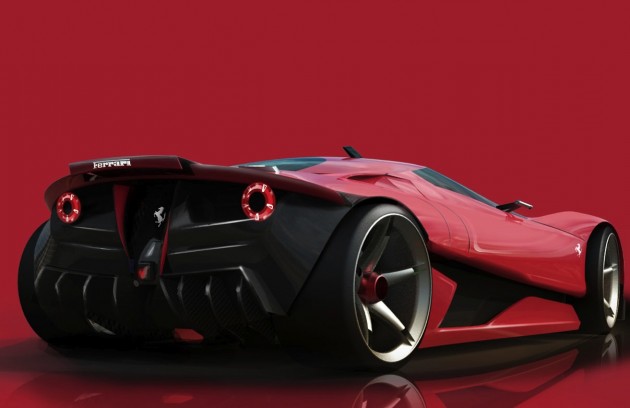 The name (EGO) stands for Emotional Generation One. The compact concept is still a 'pie in the sky' vehicle at the moment, but it is being pitched as a possible representation of hypercars of 2025.
Designed by Istituto d'Arte Applicata e Design Torino graduates Massimiliano Petrachi, Salvatore Simonetti, Vincenzo Morlino and Politecnico di Milano graduate Luca Zunino, the Ferrari EGO Concept looks to close the gap between driver and car, with the vehicle said to offer "strong emotional content".
These gentleman claim their inspiration for the Ferrari EGO Concept spawned from the Ferrari P3 and P4/5 race cars.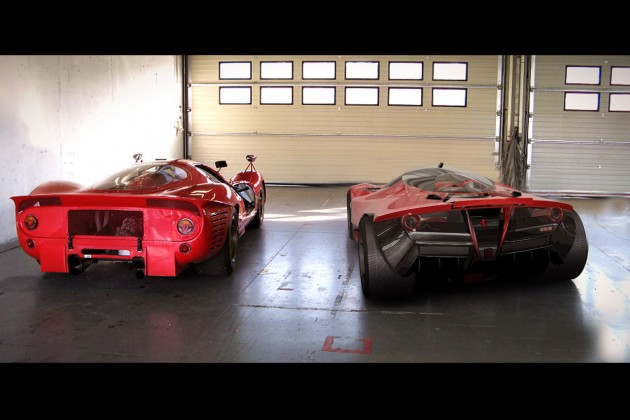 Inside the car, drivers would be treated to a fighter jet-like cockpit. It also features plenty of exposed carbon fibre, LED taillights, a wraparound windscreen and an aluminium tubular chassis, all of which make the Ferrari EGO Concept sound very promising indeed.
Other innovative features like active aerodynamic elements such as using exhaust gas for downforce, front wings, a rear spoiler, and overall futuristic styling of the car likely means the Ferrari EGO Concept is not for the fainthearted.
It'd be nice to see a response to the Ferrari EGO from other hypercar makers such as, Lamborghini, Bugatti, Pagani, and even Shelby.
Let the rivalry begin.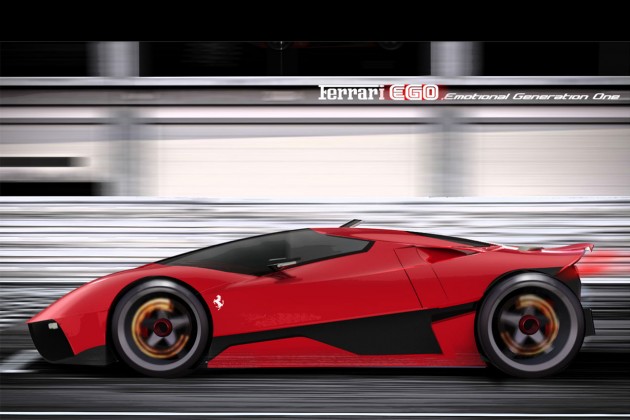 Also check out:
– Ferrari Eternita winner of 2011 Ferrari World Design Contest
– Ferrari Enzo 'F70' successor to go on sale in 2012