Some news regarding the next-gen 'G01' 2017 BMW X3 has surfaced, with reports saying it will come in high-performance M guise for the first time.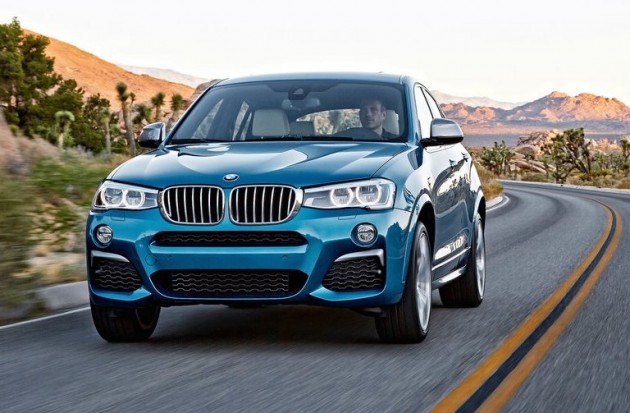 The current, second-gen BMW X3 has been on sale since 2011. Although it comes with BMW's latest powertrains in most cases, it is in need of a refresh to keep up with the rest of the showroom.
Almost all models in the BMW range are offered with an M variant, except for the X1 and the X3 – even the X3-based X4 comes in X4 M40i trim (pictured). That is about to change though, according to a BMWBlog report. There's information that suggests an X3 M could indeed be on the way.
Details are still quite speculative at this stage but it's believed the proposed X3 M will use a highly tuned version of the company's 3.0-litre turbo inline six. Power could be as high as 350kW, which would make it even more potent than the M3 and M4 (317kW).
Why so much power? Well, SUVs are innately heavy compared with their sedan and hatch counterparts. Performance SUVs, such as the X5 and X6 M, require loads of power and torque to offer real performance values.
Speaking of weight though, it's believed BMW is looking to chop around 100kg from the current X3's weight for the next-gen model even in regular trim. This would naturally translate to improved performance, agility, and fuel economy across the board.
With vehicles such as the Mercedes GLC 63 AMG and Audi RS Q5 set to be in the works, BMW is going to want to offer a rival to remain competitive. And with SUVs becoming more and more popular by the minute, it seems like a good move.
The next-gen BMW X3 isn't tipped to arrive until at least the later stages of 2017, with the potential for a concept preview being revealed next year.