Renault has delivered the new Clio R.S. to our screens, becoming the first manufacturer to offer three chassis and two engine configurations.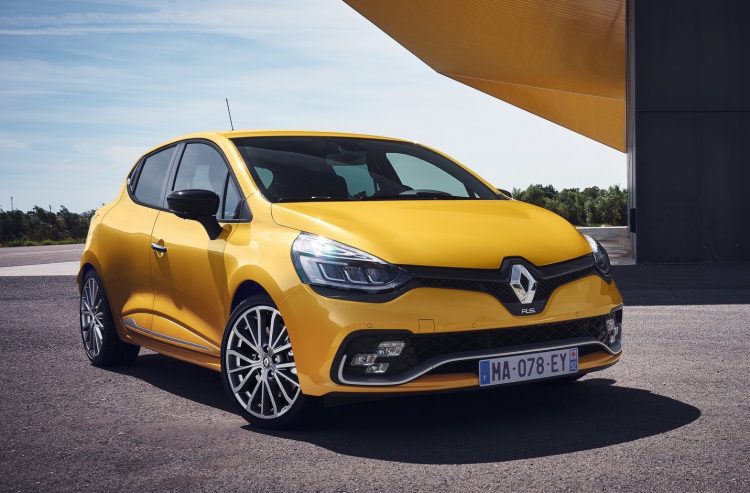 With the release of the latest Clio R.,. Renault is proud to boast that it is the only manufacturer to offer customers the choice of three different chassis configurations, allowing customers to tailor-make their Clio experience.
Patrice Ratti, CEO at Renault Sport Cars, said, "The new Clio R.S. offers the full spectrum of Renault Sport technology for immediate driving pleasure. At launch, each customer will be able to choose from three types of chassis and two power outputs."
The Sport chassis comes with 17-inch wheels as standard, or optional 18-inch alloys. The strengthened Cup chassis comes with 18-inch wheels, and as you may expect, a stiffer chassis. The Trophy chassis is lowered by 20mm and 10mm front and rear, using 18-inch alloys.
Options for the powertrain include the 149kW and 164kW units currently found in the Clio R.S. 200 and R.S. 220 variants, converting to a 0-100km/h sprint in 6.6 seconds. Clio R.S. models come with Renault's adjustable R.S. Drive system, with the option of normal, sport and race driving modes.
Renault has teamed up with exhaust manufacturer Akrapovič in offering an optional sports exhaust system from the Slovenians. Renault says this acts to strengthen its performance pedigree, "We are working with renowned suppliers committed to motorsport such as Akrapovič to forge ever stronger links between the track and the road."
Ratti also said the new model debuts the efficient "R.S. VISION' lighting system, which is made up of multi-faceted LEDs. It was first showcased in the Clio R.S.16 concept.
Renault has also unveiled the optional GT Line pack for the regular Clio, which adds some extra air intakes on the front bumper and side skirts, an exclusive dark metal rear bumper as well as unique alloys, and finally, an exclusive exhaust system finished in chrome.
No word yet on when we'll see it here in Australia, but Renault says it will begin taking orders in the UK in September.