Check out this sleek sedan. And can you believe this is a strictly eco-focused proposal, previewing the design of the second-generation Toyota Mirai hydrogen fuel cell vehicle? Toyota has sent out images today ahead of the concept's public debut set for the Tokyo motor show later this month.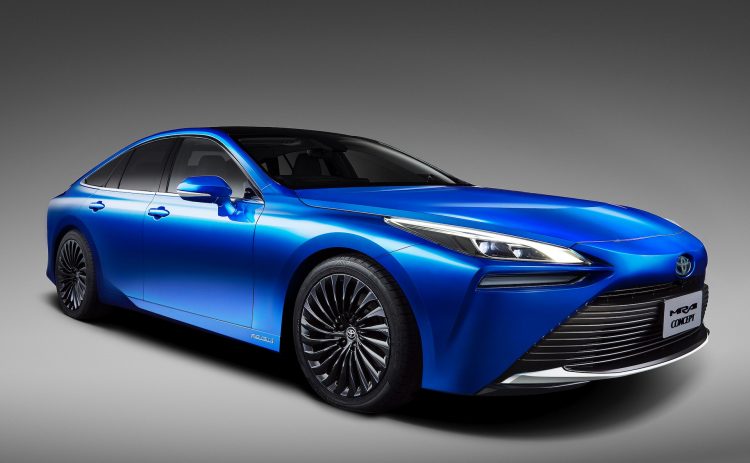 You might remember the first-gen Mirai (below). Wthout being too harsh, it wasn't much of a looker. This new model, on the other hand, looks fantastic. It is just a concept but Toyota says it does provide an "early glimpse" of the next-gen model in terms of technology, dynamic performance and design.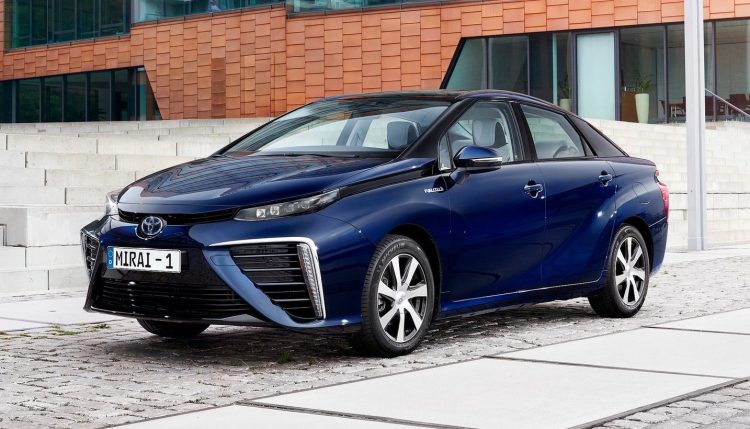 From the front it takes on a sleek and focused look, with slim and drawn-back LED headlights extending halfway up the bonnet. The pointed nose reminds us of a shark, while the side profile puts it in closer resemblance to a four-door coupe than a sedan. This is amplified by the long rear windscreen which gives the impression that it's a fastback hatch.
The concept is based on Toyota's latest TNGA-N platform, which uses a rear-wheel drive configuration. This platform was developed from the beginning to be compatible with various powertrain types, including hydrogen fuel cell setups, Toyota says. The platform also sees a big increase in rigidity over the outgoing Mirai platform, promising "greater agility and responsiveness" and a lower centre of gravity.
As for the powertrain, Toyota hasn't disclosed many specific details. However, it says it has made various improvements in the performance of the fuel cell system so it offers smoother response, and a heighten sense of power at all speeds. The driving range is around 500km, which is about 30 per cent more than the outgoing model. Mirai chief engineer Yoshikazu Tanaka spoke about the driving character, saying:
"We have pursued the goal of making a car that customers will feel they want to drive all time, a car that has an emotional and attractive design and the kind of dynamic and responsive performance that can bring a smile to the driver's face. I want customers to say, 'I chose the Mirai not just because it's an FCEV, but because I simply wanted this car; it just happens to be an FCEV.'"
The concept is 4975mm long, 1885mm wide, and 1470mm tall, and it rides on a platform that spans 2920mm. These dimensions make it 90mm longer, 45mm wider, and 25mm taller than a Toyota Camry. In other words, it is quite a large sedan.
Toyota Australia has brought in a small fleet of current-gen Mirai models for on-road trials with councils and organisations. However, the hydrogen infrastructure still needs a lot of development before such a vehicle can be introduced as a mainstream model. The local arms says it is continuing to work with governments and the industry to keep pushing forward with hydrogen fuel-cell technology.
More details about the 2020 Toyota Mirai concept will be revealed at the big Tokyo show debut, which starts on October 23. A production version is set to launch initially in Japan next year, followed by North America and Europe shortly after.