Maserati will produce an electric version of its oft-delayed Alfieri two-seat sports car by 2020, according to an Autocar report.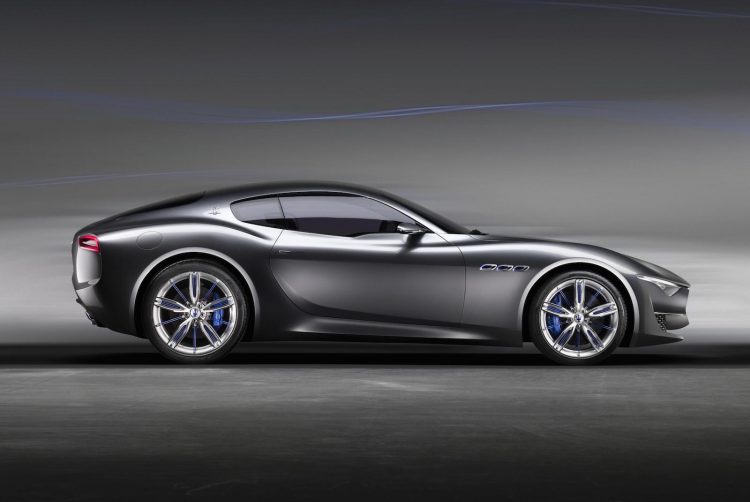 After being shown at 2014's Geneva Motor Show, the car was initially earmarked for production two years later, but has been dogged by setbacks and delays ever since.
As the EU plans to implement a fleet average of 95g/km for car manufacturers, Maserati has re-thunk the car's powertrain, which will likely include a twin-turbocharged V6 engine alongside an electric option. The Alfieri was initially supposed to feature a twin-turbo V8 but this is thought to have been scaled down since initial plans.
Before that happens, an all-new GranTurismo and GranCabrio are set to land, possibly based on the Quattroporte, Ghibli and Levante architecture, featuring a twin-turbo V6 as well.
The Alfieri may debut an all-new modular chassis for the brand, capable of storing batteries as well as accommodating traditional combustion engines.
It's understood the expanded Maserati range will then be made up of a small two-seater coupe (Alfieri), 2+2 coupe (GranTurismo/Cabrio), medium executive sedan (Ghibli), large executive sedan (Quattroporte) and large SUV (Levante).
If succesful, electric power could spread to the rest of the Maserati range in due course, following moves by many other competitors including Jaguar, Mercedes-Benz, Audi and Porsche.