Production of the Jeep Cherokee is set to end in just a few months, as Fiat Chrysler prepares to build the next-generation Jeep Wrangler, according to reports.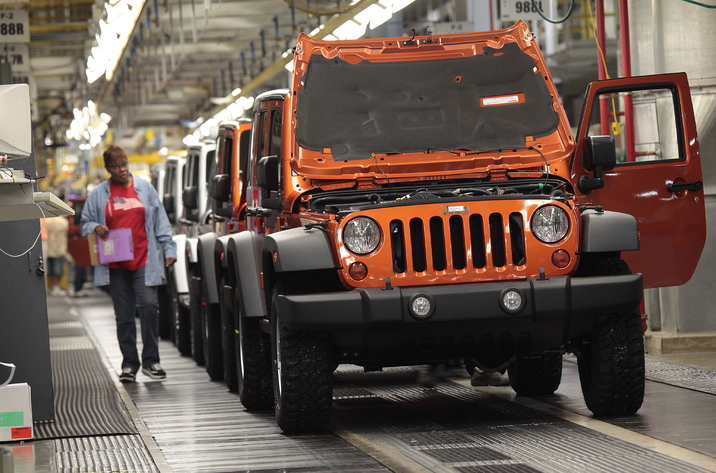 While the Cherokee is one of Jeep's best-selling models, production is set to end as soon as April at its Toledo production facility, to make way for production of the new JL Wrangler.
FCA has given no word as to a release date for the next-gen Wrangler, but a recent report by Toledo Blade does shed some light, saying production looks set to commence later this year.
According to local union officials, the Toledo Assembly Complex could be shut down for as long as six months as the company retools and configures the assembly line for the Wrangler's heavy-duty off-road-ready construction.
According to Bruce Baumhower, president of the United Auto Workers Local 12, production looks set to start in November, with production of early models, designed to identify flaws in the production process, slated to begin even earlier.
Fiat Chrysler announced last July that it was making a $700 million investment into the Toldeo factory, ahead of the next Wrangler's production. The company said the retooling and production of the Wrangler would add 700 jobs to the factory, and has previously committed to protecting the 5000 full-time jobs already existing.
Production of the Cherokee will in turn be moved to a Fiat-Chrysler facility in Belvidere, Illinois, along with a $350 million investment to support the move. The Belvidere factory has been producing the Compass and Patriot, models of which are being replaced by the new Compass that succeeds both nameplates.