A special N-Attack performance package for the 2016 Nissan GT-R Nismo will debut at the SEMA show next month, showcasing various racy highlights.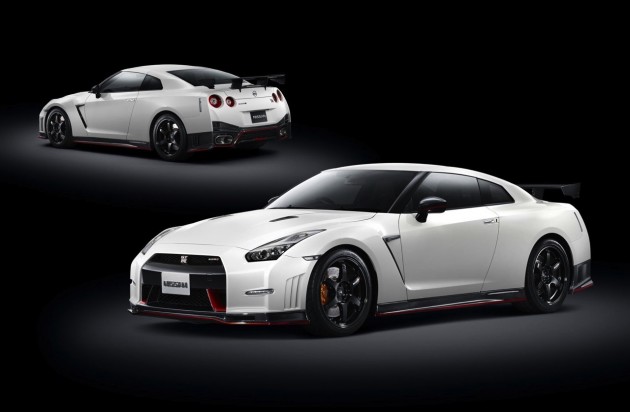 The Nissan GT-R Nismo, not currently sold in Australia, is already a more serious version of the GT-R, which itself is literally the quickest-accelerating production car on sale in Australia (0-100km/h in 2.7 seconds).
But, for those wanting even more than the Nismo package, the N-Attack includes four-way adjustable Ohlins dampers, a limited-slip differential for the front axle along with a carbon plate for the rear limited-slip diff, and unique intercooler piping.
Some components are swapped for lighter weight aluminium or carbon fibre parts, while others such as the rear seat are removed altogether, helping to bring the overall kerb weight down. This, of course, improves performance, while refined aero parts help optimise airflow and downforce for quicker lap times.
Speaking of which, this is the package that helped the GT-R Nismo achieve a Nurburgring lap time of just 7:08.679. It is the quickest four-seat-based car and arguably the fastest mainstream production car to lap the infamous circuit.
The complete kit will be on display for the 2016 model at the SEMA show in Las Vegas, starting November 3. Customers will be able to option for the kit upon purchase in respective markets.