The 2016 Chevrolet (Holden) Cruze has been officially unveiled at a media event in Detroit. It showcases a sportier exterior design, larger dimensions, and it's also lighter in weight.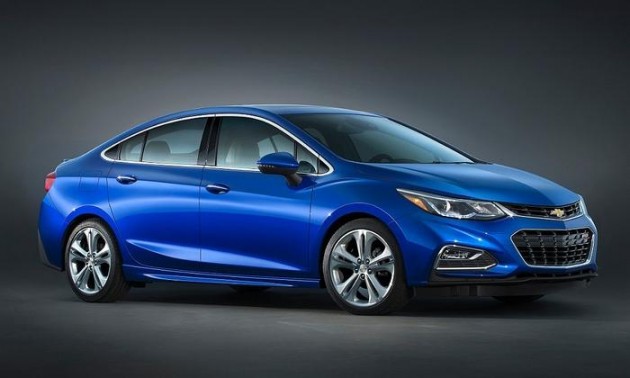 The Chevrolet Cruze, called the Holden Cruze in Australia, has undergone a major overall for the 2016 model. GM has shed about 113kg from the car's weight, resulting in improved performance and fuel economy.
As you can see, the 2016 version takes on an all-new shape, with a sleeker, almost four-door coupe-like layout. It is lower overall (about 25mm) but longer (around 70mm). It's also more aerodynamic, with a swooping cabin glasshouse and slanted front end. There's also Chevrolet's latest grille layout and a significantly sportier rear end.
In terms of engines, specific market details are yet to be finalised but it will come with an updated 1.4-litre turbo four-cylinder producing 114kW (up from 103kW) and 240Nm (up from 200Nm). The new unit comes with stop-start technology and is matched to a six-speed manual or a new six-speed auto. GM says 0-60mph (97km/h) comes up in about 8.0 seconds.
The cabin of the Cruze has been given a major overhall as well, with a premium-style dash layout with piano black trimmings, a new centre console with a touch-screen interface sitting at the top, and an updated instrument cluster.
Speaking of the interface, GM is boasting a number of advanced connectivity technologies for the 2016 model. It is compatible with Android Auto and Apple's CarPlay, with a 4G LTE internet connection, and comes with a number of in-built apps.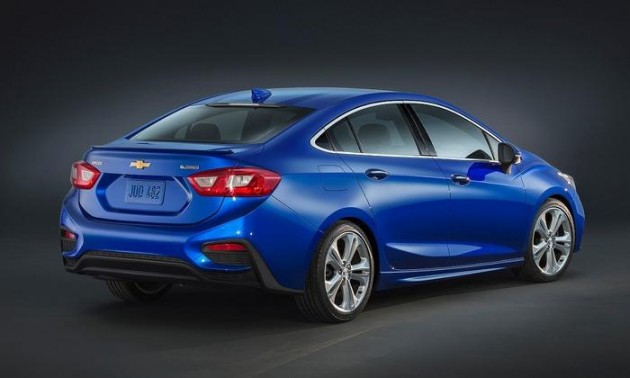 Holden Australia is yet to announce any details about the new Cruze. Having released the facelifted 2015 Cruze in only the past six months, the 2016 Cruze isn't likely to appear locally until at least early in 2016.
More images to follow soon…