Ford officials have reportedly confirmed in Europe the hotly anticipated sequel to the Ford Focus RS super-hot hatch will go on sale in 2015. The new version will fall in line with Ford's new strategies to invest in some niche models to boost the brand's image.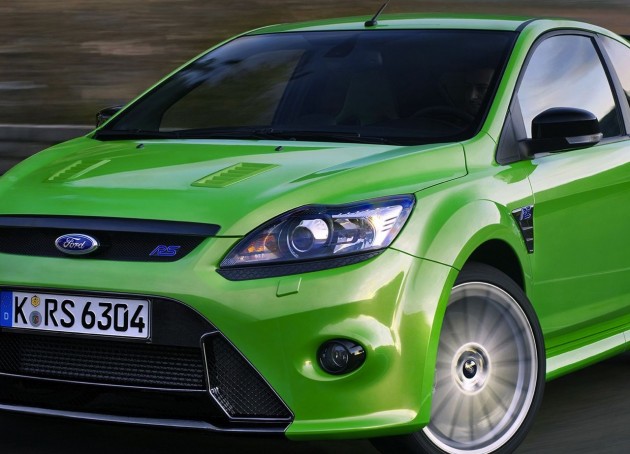 In a recent Autocar report in the UK, Barb Samardzich, vice president of product development for Ford Europe, said,
"We've concentrated on developing cars for world markets, and you can see the result of that with the Edge and Mustang scheduled to come to Europe, and the Fiesta and Focus in the US.

"Our 'One Ford' policy has succeeded in pushing our mainstream products further than ever, and the next step is to provide customers with more exemplary, smaller-volume highlight products. Planning doesn't just have to be about the mainstream now; we can go to the edges again."
He said there is room for more performance-oriented models to join the range in the future as well, in small, medium, and large car categories. Samardzich added,
"A whole suite of such cars is what I have in mind. I'm noting there are two different kinds of customers — one for ST products, which are fun but have an everyday usability, and another, more racing-focused customer who wants an RS-type car. Evolving both alongside Mustang is complementary; the customers for one don't necessarily want the other."
As previously reported, a Fiesta RS has been rumoured. Such a vehicle would sit above the Fiesta ST which will go on sale in Australia later this year.
As for the potential for a Mondeo RS? Although there's no speak of one in the pipeline, a high performance sedan would go well up against the Volvo S60 T6 Polestar, as well as the upcoming 239kW Opel Insignia OPC. Reports also suggest a Mondeo coupe RS could be in the works.
In regards to the new Focus RS, it's set to come with a new 2.3-litre turbocharged four-cylinder engine producing around 246kW. It's understood the engine will be loosely based on the 2.0-litre EcoBoost unit seen in the current Focus ST, feeding power into the front wheels via a limited-slip differential and sophisticated front suspension setup.
As far as performance figures go, considering the Focus ST is able to sprint from 0-100km/h in just 5.7 seconds (as tested by PerformanceDrive), it's possible the new RS could achieve the dash in low-5.0 seconds.