Audi Australia has just announced power gains for the 2015 Audi A3 and S3 models, as well as improvements in fuel efficiency. This announcement comes off the back of strong sales for the Audi A3 range in Australia during 2014, selling a total of 5149 units to sit as the German brand's best-selling model.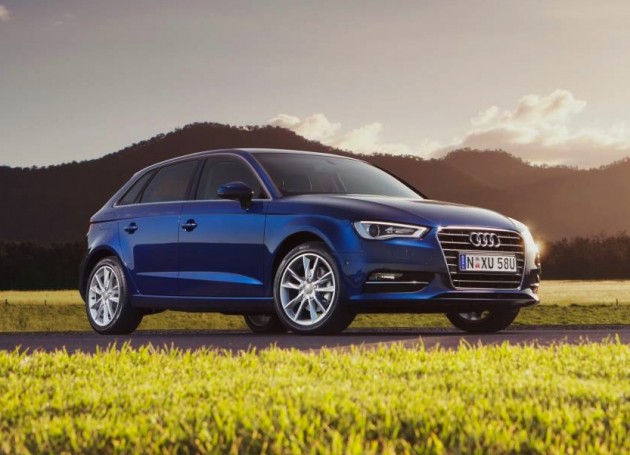 Starting with the entry-level 1.4 TFSI A3 Sportback, power has been lifted from 90kW to 92kW, with fuel consumption slashed to 4.9L/100km for the S tronic model. The entry A3 TDI model also sees a power increase from 77kW to 81kW.
Audi A3 Sportback, Sedan and Cabriolet models fitted with the 1.4 TFSI engine with cylinder on demand technology now come with 110kW and sip an unchanged 4.7L/100km, while 2.0 TDI models offer the same 110kW/350Nm but see fuel consumption drop to 4.4L/100km from 4.5L/100km. Audi A3 1.8 TFSI models also see a 0.1L/100km drop in fuel consumption.
Stepping up into the sporty Audi S3, buyers will be happy to know power from the 2.0-litre TFSI engine has been lifted to 210kW from 206kW, giving the hot hatch to enough oomph to shoot from 0-100km/h in just 5.0 seconds.
Prices for the Audi A3 start from $35,900, and top out with the S3 Cabriolet at $70,500 (all prices exclude on-road costs). See price and specification list below.