Skoda's first electric vehicle (EV) has been previewed by the Vision E concept, before its public exhibition at the Shanghai motor show this week. The Vision E previews an electric crossover on VW's MEB matrix that will go on sale before 2020.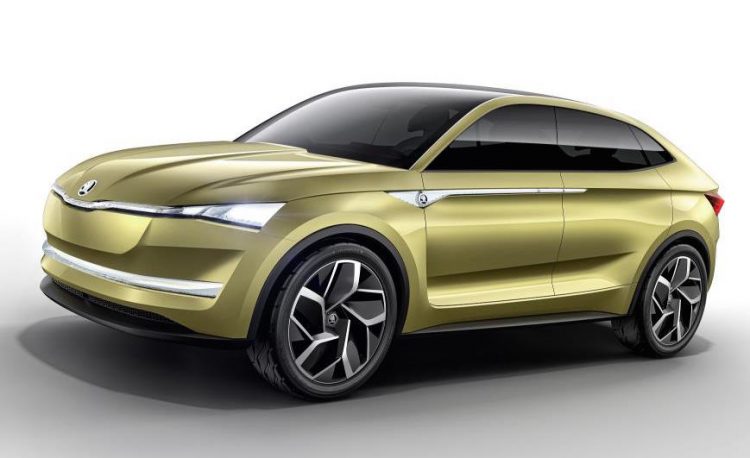 With electric motors at both front and rear ends, the Vision E's combined power output is 225kW, with a 180km/h top speed and range of up to 500km. Fast-charging allows 80 per cent capacity to be charged in half an hour, which equates to 400km worth of battery.
Skoda's design language for their electric vehicles differs both from its existing petrol range, and parent Volkswagen's approach for its cars, with elements of the former in play.
The angular headlamps extend into an LED strip that spans the width of the bonnet, following its contours, while a lower element follows. The absence of a grille is striking but there are small ventilation gaps on the lower bar and trailing edge of the guard. The shape is coupe-like but a more traditional SUV might be the first Skoda variant to debut. A Kodiaq coupe is expected within 18 months.
Inside, there is a dazzling white interior, with three main screens; one for the driver information and left rear-view camera, one central for infotainment, and one for passenger entertainment/right rear-view camera.
Seats swivel up to 20 degrees for easy access, while induction boxes for smartphone sit in the doors. Eye Tracking monitors driver alertness and can intervene if necessary, with even a heart monitor to keep an eye on the driver's vital signs.
The Vision E will be exhibited to the public from April 21 at Auto Shanghai.