The covers have officially come off the new 2014 Range Rover Sport just ahead of the SUV's public debut at the New York Auto Show later this week. The new model is lighter, more focused, more advanced, and sexier thanks to some softer yet more aggressive design touches.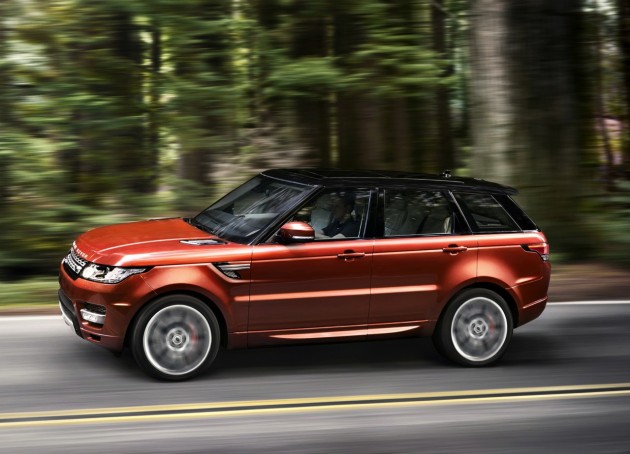 Land Rover is calling this an 'all-new' Sport, and although it might look relatively similar to the current/outgoing version, underneath it is all new. The body and chassis – and suspension – are now mostly made of aluminium, which has shed a whopping 420kg from the luxury SUV's mass.
The weight reduction not only provides obvious performance benefits through an improved power-to-weight ratio, it also improves fuel efficiency, off-road ability, and of course handling and agility. John Edwards, Land Rover global brand director, said at the first-look reveal,
"The all-new Range Rover Sport is a vehicle that has been designed and engineered without compromise…  It is a vehicle which is designed to be driven.

"We've taken ride, handling and agility to another level for Land Rover to deliver a truly rewarding, sporting, drive together with unmatched luxury, capability and versatility."
It might look a bit smaller and more confined in its proportions, but in fact it's actually quite the opposite. It's 62mm longer than the existing model overall and 55mm wider, however, it is 55mm lower than the regular new Range Rover.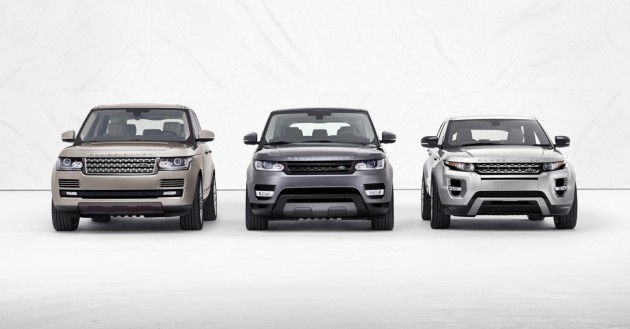 The wheelbase has been stretched 178mm which provides a larger cabin area. The overhangs are also shorter though for better approach and depart angles when off road.
With the striking and arguably more departed design between it and the regular new Range Rover, the Sport has clearly taken inspiration from the popular Evoque junior. The softer edges, fuller front chin, and bulging wheel arches, the Sport is actually eight per cent more aerodynamic than the outgoing version. This, again, helps with economy and performance.
Speaking of performance, the new Range Rover Sport will launch with four different engine options, including a 3.0-litre turbo-diesel producing 190kW in TDV6 form and 215kW in SDV6 form, and two supercharged petrol engines including a new 3.0-litre V6 with 250kW and the 5.0-litre V8 with 375kW.
The 375kW supercharged V8 flagship is able to sprint from 0-100km/h in a very quick 5.3 seconds, easily out-accelerating the current model's time of 6.2 seconds.
Range Rover says a new 4.4-litre turbo-diesel 'SDV8' with 250kW will be introduced early in 2014, along with a hybrid diesel variant. There's also talk of a four-cylinder potentially joining the range in the future. The company said,
"The weight reduction measures on the new Range Rover Sport open up the future possibility for the fitment of a smaller, lighter power plant, such as a four cylinder engine, in a model which could have an overall weight of less than 2000kg."
Inside, the new model can be had with an innovative 5-plus-2 seating arrangement, with two extra seats in the very back. The seats are operated electrically and can be folded flat in a way that doesn't intrude on cargo space in any way, according to Land Rover.
Rear seat passengers, in the second row, are accommodated with an additional 24mm of knee room over the existing model, while extra width provides added comfort for three across the bench.
In terms of in-car gadgets and technologies, the new Sport comes with Adaptive Dynamics featuring continuously variable dampers (CVD) for better ride control, and on some variants a new 'Terrain Response 2' system which is able to adjust drive torque and suspension to suit according conditions. There's also a Dynamic Active Rear Locking Differential and Torque Vectoring by brakes.
The new model will be available to order later this year, with Australian prices and local specifications and trim levels still yet to be finalised.