Even though the impeccable new 991 Porsche 911 GT3 has only just been revealed, there's now word from Porsche GT car boss that an even high performance 'RS' model is on the way. Like the previous version, the new RS is set to be the quickest and most focused track-ready 911 on sale.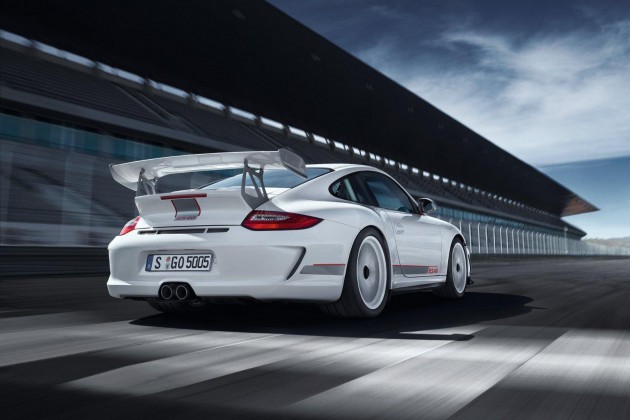 Speaking with CAR magazine in the UK, Porsche GT vehicle production chief Andreas Preuninger – the guy who gave us all a detailed look into the just-revealed GT3 – said the RS will feature the new dual-clutch automatic transmission and not the usual manual.
He said since the project and team of workers on specific GT cars is relatively small, they needed to concentrate on one vehicle with the same foundations, as opposed to coming up with different variants.
Preuninger also said that offering a manual option would require the car to be redeveloped in terms of matching up and tuning the suspension and tyres.
In the engine compartment, power is expected to be bumped up from the regular GT3, which already produces 350kW from its new 3.8-litre flat-six. Output is tipped to reach the 500hp mark (373kW).
Like the previous versions, the new RS will go on a strict diet, with a clear focus on being as light in weight as possible. The exhaust, for instance, is set to be made from titanium, while some of the interior is likely to be stripped out to shed further kilos.
Porsche is yet to officially announce the new model, however, a market entry is said to take place next year, after the new 911 Turbo arrives.