Remember the Lotus Esprit from the 1970s? This might help you reminisce. It's a special one-off creation by Lotus Exclusive, based on the the Evora 410.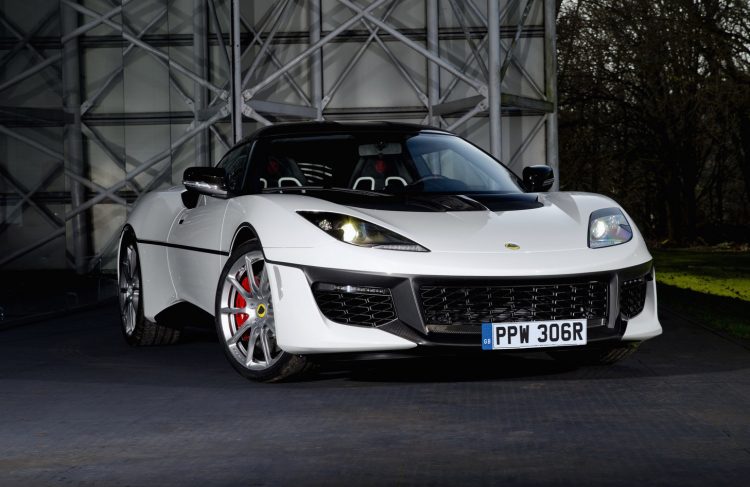 The car showcases what is possible through Lotus's Exclusive program, which gives buyers the option of customisating their vehicles to suit a wide variety of themes. This one is inspired by the Esprit S1.
You can see the resemblance, with the black centre line running through the middle of the body, the darkened front fascia, and the black window surrounds and side mirrors.
The Esprit S1 is perhaps most famous for being a Bond car in The Spy Who Loved Me, where it was used to not only promote Lotus at the time, but also to demonstrate its unique under-water driving ability. There was also that popular scene where Bond drives up onto the beach only to drop his window and throw out a fish, which somehow got into the cabin.
The movie is celebrating its 40th anniversary this year, so what better way to pay tribute than by producing a remake of the iconic sports car. Lotus CEO Jean-Marc Gales said:
"So many of us recall the impact of the Lotus Esprit when it hit the big screen in The Spy Who Loved Me, and we wanted to honour that with a special Evora Sport 410. It's the perfect tribute to such an influential Lotus, but a world away in terms of its abilities and performance."
Like the Evora 410, this special edition is powered by a 3.5-litre supercharged V6 churning out 306kW and 420Nm. It scoots along the tarmac, covering 0-100km/h in around 4.0 seconds (0-60mph 3.9 seconds).
Inspiration isn't only applied to the exterior. Inside you'll find the heritage tartan red trim with Alcantara dash and console, special carbon fibre seats, and lots of red stitching to match.
There are no plans to put this one-off creation into production, however, buyers are encouraged to utilise the Lotus Exclusive service to tailor their orders. We're sure if you asked nicely they could recreate something similar to this if one so desires.