You can't talk about outright performance and horsepower machines without mentioning the Hennessey Venom GT. It's an American supercar loosely based on the Lotus Exige, and now, with the 2013 model, it's more powerful than ever.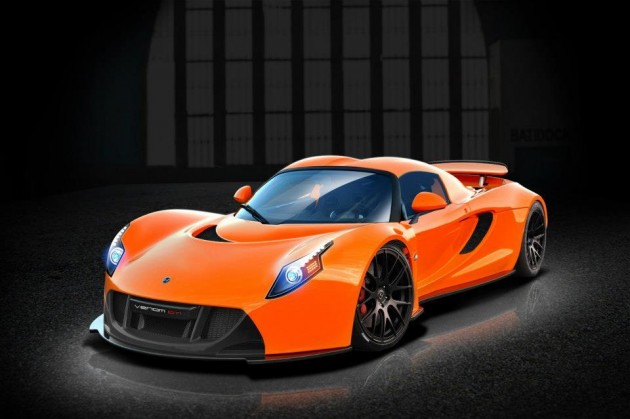 For the new 2013 model, the engine has been tweaked to a far from modest 1118kW (1500hp) rating. This is over 200kW more powerful than the 2012 model (895kW).
The new version comes with a 7.0-litre twin-turbo V8 sending power through a six-speed Ricardo manual transmission, and into the rear wheels. A seven-speed sequential-type arrangement is optional.
In terms of performance, specific acceleration figures are yet to be announced. The 2012 model is able to sprint from 0-100km/h in just 2.2 seconds, with a theoretical top speed of 440km/h (not yet official). It weighs around 1220kg.
With the added power for the MY2013, those figures are likely to be made even more eye-opening.
Other changes for the update include bespoke new headlights which are much more modern and sharper than the outgoing Lotus-type design, a revised roof for more headroom, up-swinging doors, and an updated carbon fibre front end and bonnet.
If you're in the market for adrenalin and posses a rich need for speed, the 2013 Hennessey Venom GT will more than fit the bill. The only trouble is, they aren't officially available in Australia.