SRT has released a teaser image of the all-new 2013 SRT Viper set for a 2012 New York Auto Show unveiling. SRT released the image after it promised that if its Facebook page received more than 10,000 'Likes' by February 1, it would reveal a teaser.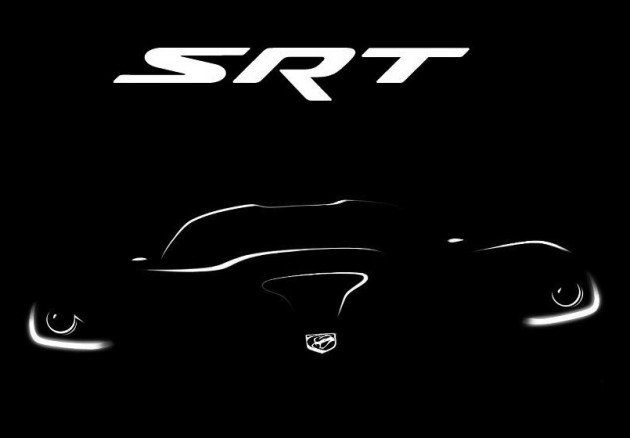 Not that the teaser is all that revealing. It does reveal the new model will showcase the trademark arrow air intake on the nose of the bonnet. It will also feature an 'L' of LEDs incorporated into the headlights.
The image reveals the new Viper will feature a similar body outline and contours as seen on the previous Vipers. It appears as if it will feature a wide and curvy bonnet too, with the distinctive bonnet bulge in the middle. The dip in the roofline also remains.
It's unclear at this stage what will power the new beast. Speculations point to two options. Either a revised version of the 6.4 HEMI V8, also found in the Dodge Challenger SRT8, or a new 8.7-litre stonking V10.
There is a possibility the new engine, whatever it ends up being, could borrow technology from parent company Fiat. A MultiAir valve lift system could be on the cards, providing more direct and precise management of inlet valve opening and shutting. The technology reduces fuel consumption and increases power.
In case you were unaware, we'll remind you that the new Viper will drop the Dodge name – now simply called the SRT Viper. Dodge announced the change to make sure the Viper was firmly branded as a high performance vehicle developed under the Street and Racing Technology (SRT) arm.
All will be revealed at the New York Show, starting April 6.