There's no better sign of 'I was rich in the '80s' than a Mercedes-Benz 560SL R107. The R107 chassis was built from 1971 through 1989, and to this day, it is the second-longest single series ever built by Mercedes-Benz (behind the G-Class). A total of 237,287 Mercedes-Benz SL R107s were built.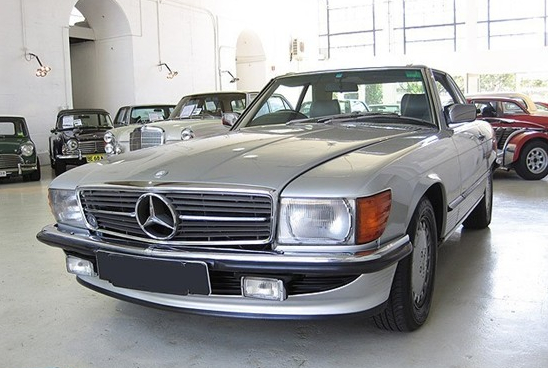 If there were a pick of the bunch, the 560SL would be it. Its timeless design will never age. The '560' part told people your SL was fitted with a 5.6-litre V8 that produced 177kW. This figure would have been much higher if it wasn't choked up with a super restrictive catalytic converter. Dare we say it would have nudged 200kW – Australia was one of a handful of countries to get a somewhat 'detuned' version of the 560SL. Up to 400Nm of torque was on offer, no doubt making for great overtaking acceleration.
While most V8s of the '80s were using carburettors to feed the engine, the Mercedes-Benz 560SL was equipped with Bosch fuel injection. Four-speed automatic came standard, as did ventilated front discs and power steering. Being a well-equipped Mercedes-Benz, the 560SL tipped the scales at a hefty 1715kg. But acceleration from 0-100km/h still only took around 7 seconds, not bad for an oldy.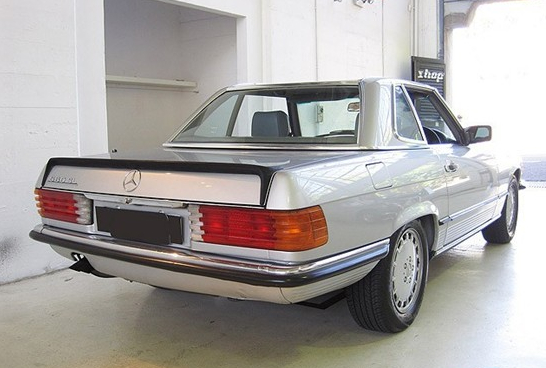 Carrying passengers was a problem for the SL, given the car is a two-seater only ride – the back bench could apparently be fitted with a bench seat, but let's face it, it's not the kind of car you buy if you've got five kids, is it. So forget that idea.
We found this stunning example on Carsales just sitting, waiting for a lucky person to snatch it up. While the $49,995 price tag might seem like a lot, what you're essentially buying is a piece of history (but hey, if you like what you see, it always pays be a good haggler – you might just come away with a steal). Given the car's age, the 138,000kms on the clock means it hasn't been around the world 100 times, though, these old Mercs can go the distance alright.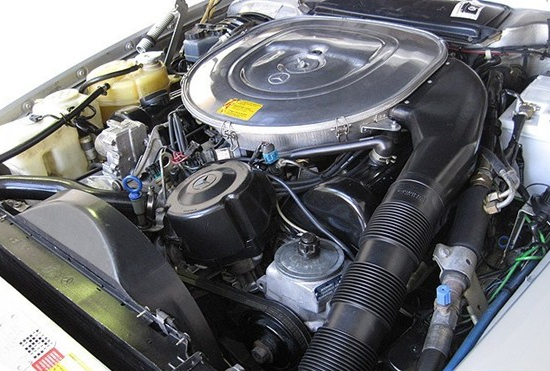 Every time you drive the car, you wouldn't be able to help but think you are an '80's rock star. Nothing says 'I'm cool' more than a classic steel-bodied Mercedes-Benz SL R107. Forget that expensive SL55, a clean example of an old ride always demands respect. Just think, in 1986, this car was $142,978 – that much money would have bought you two Sydney homes.
The ad goes on to say the car is Australian delivered and in outstanding condition. It has the original hardtop, and the navy soft top, too. The trim is two-tone grey, complimented by a very dark subtle wood finish with chrome lining. One standout point we noticed is this car has all the original books, keys and service history.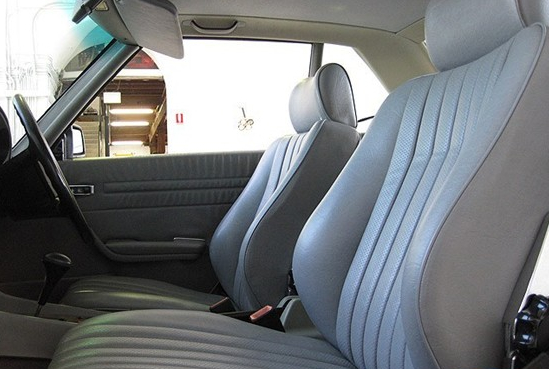 If the Mercedes-Benz 560SL R107 doesn't fit into your budget, you can always opt for a 350SL, they usually go from around $9000 through to $30,000.