Images of the new 2014 Jeep Cherokee spotted in a production facility have caused Jeep to officially reveal the somewhat strange-looking all-new model. As you can see, it showcases a brand new face for the company.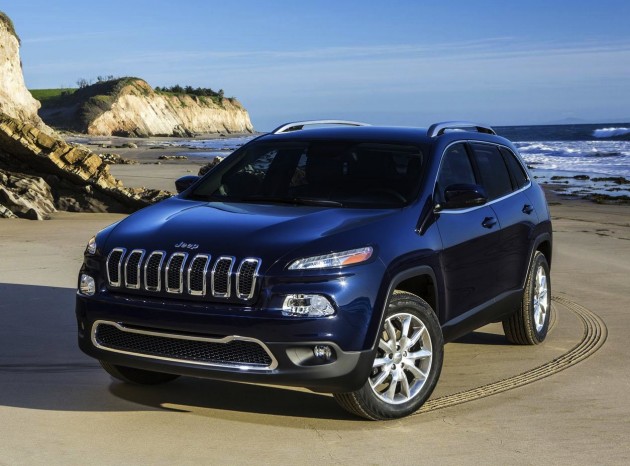 It's unknown at this stage if the new model will make its way to Australia – we'll keep you updated on that – but in terms of off-road performance, the Cherokee has always been up there with the best of them. And for this new model, Jeep is promising no different. The company says,
"The all-new, 'no-compromise' 2014 Jeep Cherokee sets a new standard with even more best-in-class capability, exemplary on-road driving dynamics, and fuel economy improvements of more than 45 percent versus the outgoing mid-size SUV model."
Jeep has refrained from releasing full engine specifications until a later date. According to international reports, the new Cherokee will come with at least two different engine options including a 2.4-litre 'Tiger Shark' petrol four-cylinder, and 3.2-litre V6.
A turbo-diesel 3.0-litre is also possible, taken from other Chrysler-Jeep models. In the 300 and Grand Cherokee, the 3.0-litre TD produces 176kW and 550Nm.
In terms of design, well, it's certainly causing a stir among media and fans. Whether you like it or not, the new Cherokee showcases very slimline headlights, a perch-up chrome grille at the front, and a similar body as the Grand Cherokee bigger brother.
Stay tuned for more updates.
UPDATE: Jeep Australia has announced the new Cherokee will go on sale locally during the final quarter of 2013. Official specifications are yet to be finalised.