Peugeot and Citroen have unveiled their new sporty-looking city car, in the form of the 2012 Peugeot 107 and 2012 Citroen C1. Both cars share the same PSA platform but are dressed revised bodies.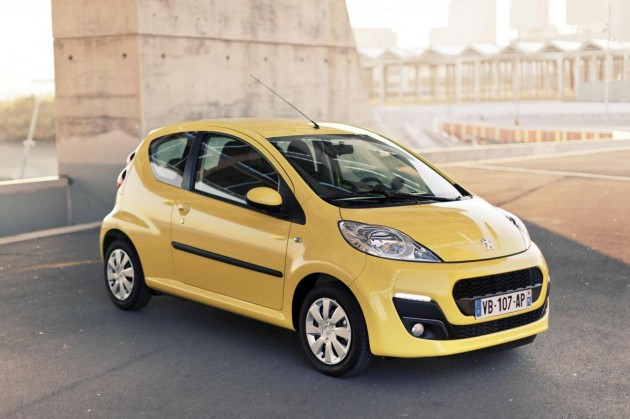 The chunky little eco-boxes promise excellent fuel efficiency wrapped up in an agile layout perfect for tight city driving. They come with a 1.0-litre three-cylinder engine producing 50kW of power and 93Nm of torque. The powerhouse is able to propel the cars from 0-100km/h in 14.2 seconds.
Of course, the upshot to the rather dismal performance is excellent fuel economy. The 2012 Peugeot 107 and 2012 Citroen C1 have an average fuel consumption rating of just 4.3L/100km, with an emissions rating of 99g of CO2/km.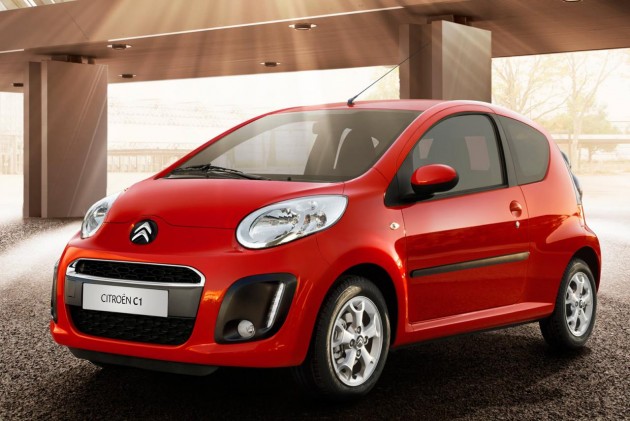 Now, normally PerformanceDrive doesn't specialise in small eco-friendly vehicles in our news and car reviews sections, but we think the new city car from PSA looks kind of cool for this market segment.
The Peugeot 107 in particular, with its sporty and consistent front-end styling. Both also feature pumped out wheel arches for a fatter look. Is a 107 GTI on the way? Well, there have been reports indicating that Citroen, at least, is working on a new Citroen DS1 to be based on this platform.
Both the 2012 Peugeot 107 and 2012 Citroen C1 will hit the market internationally in February. Australia will more than likely miss out, but we'll keep you updated.