Opel, which is soon to be sold as a standalone brand in Australia, has unveiled the all-new three-door Opel Astra GTC Coupe at the 2011 IAA Frankfurt Motor Show.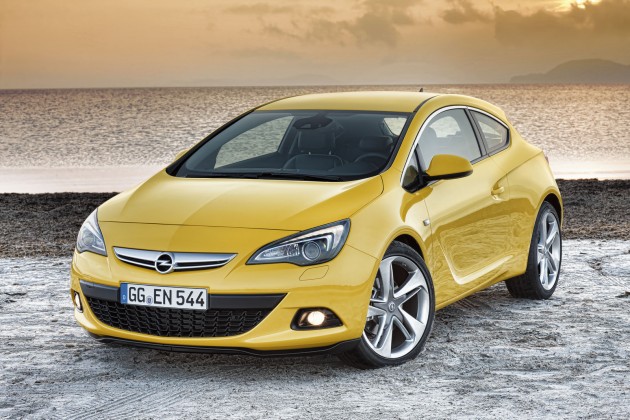 The car is based on the new five-door Astra, however, the body shell is unique and the platform dimensions are revised, being 10mm longer in wheelbase, and a track which is widened by 40mm on the front and 30mm on the rear.
There are plans for a performance halo model in the form of an Opel Astra GTC VXR Coupe, projected to have around 220kW of power. This would be quite a significant jump in power considering the normal Opel Astra GTC range comes with a 1.6-litre direct injection turbocharged four cylinder, outputting 132kW. Although, official details are yet to be confirmed.
An Opel Astra GTC CDTI ecoFLEX 1.7-litre diesel engine will also be offered, with power outputs ranging from 82kW to 97kW.
Fitted to the Opel Astra GTC is the Opel-exclusive HiPerStrut front suspension, and Watt's link rear axle to make sure the Astra Coupe is a solid performer on the road. Opel also claims to have 'fine-tuned' the chassis compared with the normal five-door.
Opel Australia is yet to confirm if the Opel Astra GTC version will join the local lineup in the near future, if it is, it's unlikely to make an appearance until some time after the initial Opel brand launch. Opel Australia managing director Bill Mott recently said in a recent Fairfax report,
"We think it is an incredibly exciting car and it says a lot about where we are heading. But in the first phase of the launch we are going to concentrate first on Corsa, Astra and Insignia and then develop the model line from there."
Plans for the performance VXR speculated-220kW version heading to Australia are still a bit up in the the air as well. Keep your fingers crossed people. And stay tuned for more news on the Opel Astra GTC.