Ferrari has pulled the wraps off its new 2012 Ferrari F2012 F1 car. Ferrari says it is all-new, with completely revised aerodynamic styling, suspension and chassis setup over the outgoing 2011 F1 car.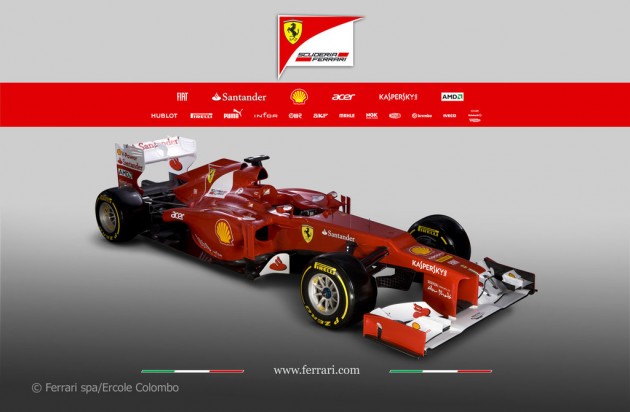 Upon initial inspection, we're guessing you're saying, 'what is going on with that nose?'. It features a rather nasty-looking step down along the top edge. Ferrari says that it was implemented due to new rules and regulations which require a lower front section. Ferrari aimed to raise the front part of the chassis underneath for aerodynamic reasons, but the only way to keep the nose down was to include a step.
Other changes include revised sides and relocated radiators for improved safety, a new narrower lower rear section, slightly revised front and rear wings – still with DRS (hydraulically operated drag adjustability) at the back, relocated exhausts, and a remapped engine computer. On top of this, pretty much every aerodynamic surface has also been further honed for optimum performance.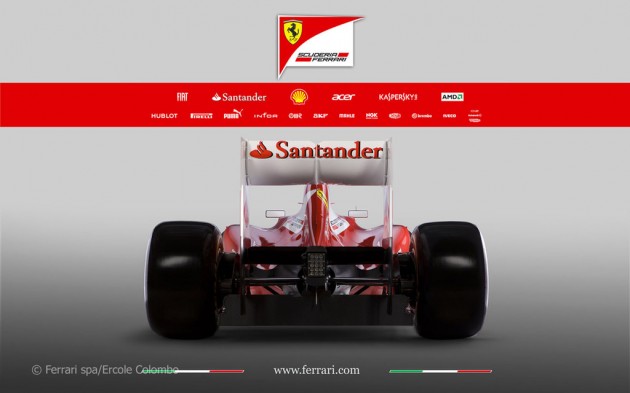 Another difference to the Ferrari F2012 F1 car from the 2011 version is a pull-rod suspension layout, at all four corners. The setup is used to lower the centre of gravity and allow for improvements in aerodynamic tuning. The F2012 car rolls on 13-inch OZ wheels.
The engine is a 2.4-litre V8, like last year's unit, only some revisions have been made to improve longevity. Ferrari has worked on allowing the engine to maintain and hold its peak performance throughout its life. Life expectancy for each engine is now increased to around three races.
Some revisions have also been made to the KERS (kinetic energy recovery system) to reduce its weight. Overall weight of the Ferrari F2012 F1 car is around 640kg, including all fluids and the driver.
The 2012 Formula One season will kick off at the Australian Grand Prix on March 18.
Some more technical specifications are below:
Ferrari F2012 Chassis
Carbon-fibre and honeycomb composite structure
Gearbox: Ferrari longitudinal gearbox
Differential: Limited-slip differential
Command: Semiautomatic sequential electronically controlled gearbox, quick shift
Number of gears: seven and reverse
Brakes: Brembo ventilated carbon-fibre disc brakes
Suspension: Independent suspension, pull-rod activated torsion springs front and rear
Weight with water, lubricant and driver: 640 kg
OZ Wheels (front and rear): 13 inch
Ferrari F2012 Engine
Type: 056
Number of cylinders: 8
Cylinder block in sand cast aluminium: V 90°
Number of valves: 32
Pneumatic distribution
Total displacement: 2398 cm3
Piston bore: 98 mm
Weight: above 95 kg
Electronic injection and ignition
Fuel: Shell V-Power
Lubricant: Shell Helix Ultra