Like the 2018 Holden Commodore, the hot new Kia Stinger has also been nominated for the 2018 World Car of the Year award. It's one of six nominations Kia has received with its vehicles.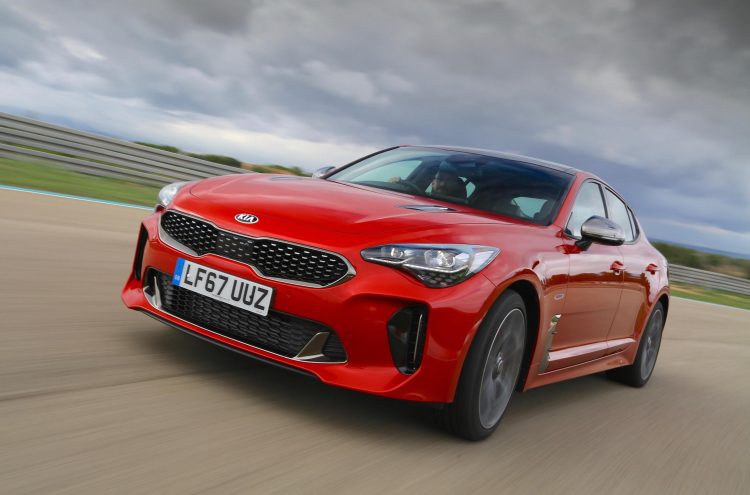 Judged by 83 media jurors from 24 countries, the World Car of the Year award is taken quite seriously in the industry. Cars eligible for the accolodate must be available for delivery in the first half of 2018.
Fitting in perfectly with this criteria is the new Kia Stinger. It's Kia's first proper rear-wheel drive sports car, featuring a 3.3-litre twin-turbo V6 that belts out 272kW. Acceleration from 0-100km/h comes up in a claimed 4.9 seconds.
Other powertrains are also on offer, including a 2.0-litre turbo four-cylinder, while some overseas markets get diesel and all-wheel drive options. All variants in Australia are rear drive, with prices starting from $45,990 for the 2.0L, and from $48,990 for the entry V6.
Kia has received the most nominations of any single carmaker in the awards this year, excluding the likes of Volkswagen which has multiple brands under its belt such as Audi and Skoda. Paul Philpott, president and CEO Kia Motors UK Limited, said:
"Although nominations guarantee nothing, it is very flattering that our new models have received this kind of attention. We are delighted but not flattered that our product offensive has been recognised. We'll be flattered if one of them wins!"
Winners will be announced at the New York auto show in March. What would you like to see win? The Stinger or the Commodore, or something else completely?