A next-generation 2012 (991) Porsche 911 prototype has caught fire during pre-production test drives in Germany. According to reports, the prototype 2012 Porsche 911 Cabriolet was engulfed in flames when fire departments came to the rescue.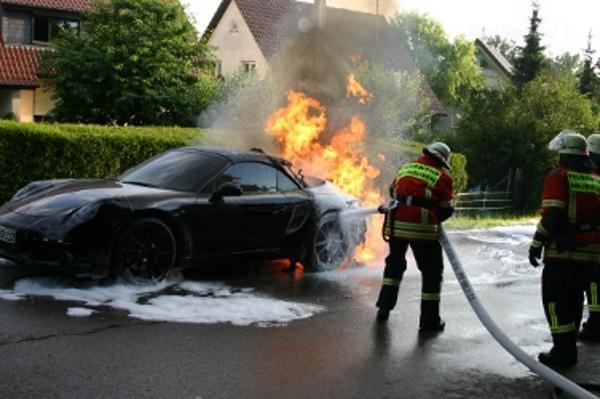 Unfortunately, fire crew were unable to save the 991 911, they say it burnt to a crisp in less than 15 minutes. As far as we know, the driver escaped without injury and no other injuries were reported due to the incident.
The prototype was a 991 911 Cabriolet model which was said to be a Chinese-market specified model, undergoing road testing in Steinegg, Germany. It's unknown at this stage what caused the fire but Porsche has said the remains of the prototype 911 will be taken back to Porsche's Weissach factory for further investigation.
Bystanders that happen to have a quick camera handy managed to capture a couple of snaps of the poor 991 911 prototype burning.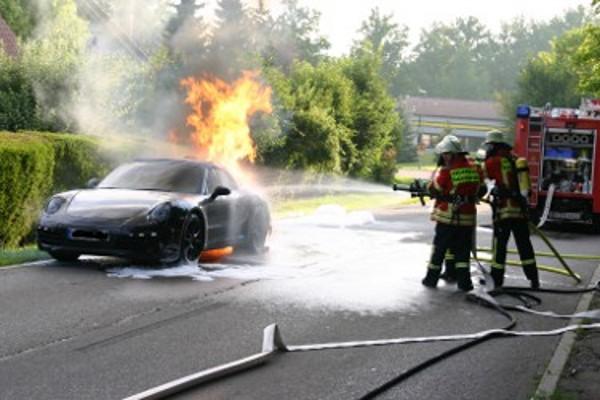 (source: worldcarfans)