The Qoros 2 SUV PHEV concept has arrived at the Shanghai show, and we can almost guarantee you won't forget what it looks like any time soon.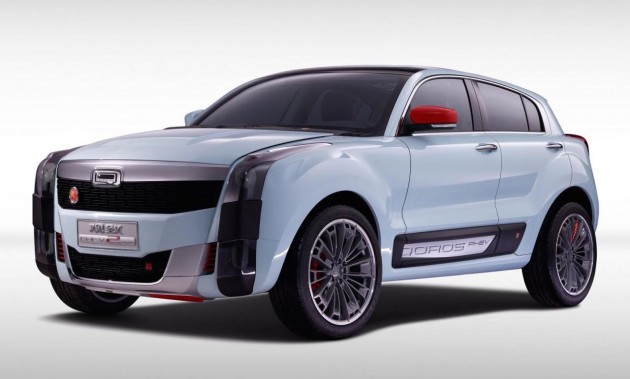 The compact SUV is on exhibition at the Shanghai auto show in China, joining many other compact SUVs and concepts. It is Qoros's design study, conceived to appeal to trendy, young and creative people.
Power comes from a turbocharged petrol engine combined with a high-capacity battery pack, connected to two electric motors. The internal combustion engine provides power to the front wheels, while the electric power is routed to the rear wheels for added traction.
Drivers have a choice of four driving modes from a console that pops up from the floor panel. The choice of Pure electric, Permanent AWD, Sport and Hybrid settings give the driver dynamic control over the 2.
No images of the interior have been released as yet, but Qoros has installed a panoramic sunroof, and weaved a unique 'Siheyuan' pattern – found in traditional Chinese architecture – into the interior of the car. There is also climate control, a multimedia hub and access to Qoros's cloud servers on offer.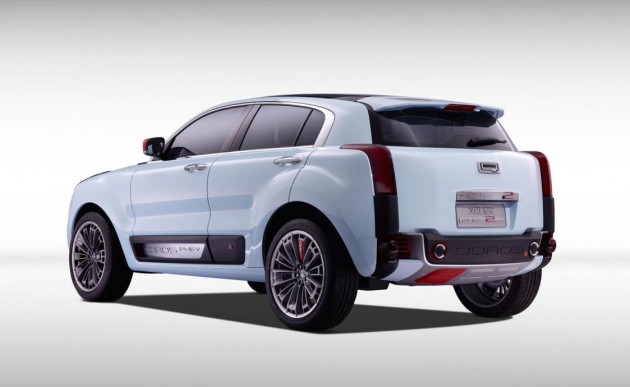 At this stage the Qoros 2 PHEV is just a design study, which means it's just a way of showing off what could be available in the future. In a statement, the company said,
"Featuring a striking new design theme, the Qoros 2 Concept is a design study that was conceived as a possible future entrant into the world's fastest growing passenger car segment, the B-segment." It also "signals Qoros's intentions to tackle new market segments with new technologies in the future".