Volvo has very quietly confirmed it will be unveiling the facelifted V40 hatch at the 2016 Geneva Motor Show next month, with an online reveal scheduled for February 24.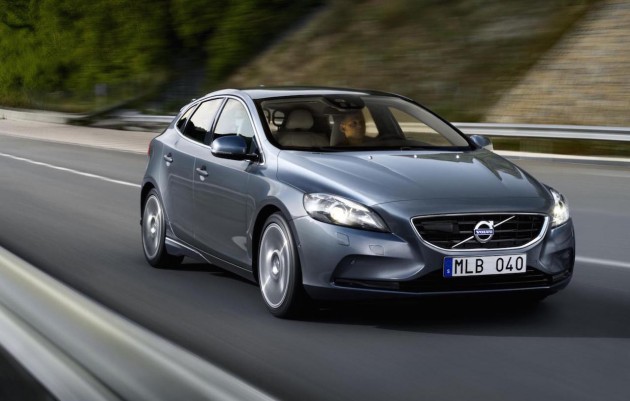 The current V40 has been on sale since 2013. It will be one of the last models in the company's showroom not to use the new Scalable Product Architecture platform, instead, making do with the old Ford Focus layout. With the update coming soon, this means it will hang around for at least two more years before the all-new version arrives.
For the facelift we can expect a freshened up design front and rear, with new headlights and bumper bars, various trimmings changes, and potentially an upgraded interior with some of Volvo's latest gizmos introduced.
Powertrain options are likely to remain mostly unchanged since the V40 has already been swept clean of older engines. For example, when it was first launched in 2013 the top T5 variant came with a 2.5-litre turbo five-cylinder. Since then it has been phased out and now features a 2.0-litre turbo four-cylinder.
In the UK the V40 is the company's best-selling model. In Australia, Volvo sold 1145 examples of the V40 during 2015 (plus 371 V40 Cross Country), trumped by 1716 sales of the XC60 SUV. The S60 was the third best-selling model in the country during 2015, reporting 756 sales for the year.
The new V40 will be joined by the S90 large sedan and the new V90 luxury wagon at the stands in Geneva. It all starts on March 1.