Peugeot has revealed an interesting RCZ R concept developed in part by Bimota, the Italian motorcycle company. It was unveiled at the Motor Bike Expo in Italy.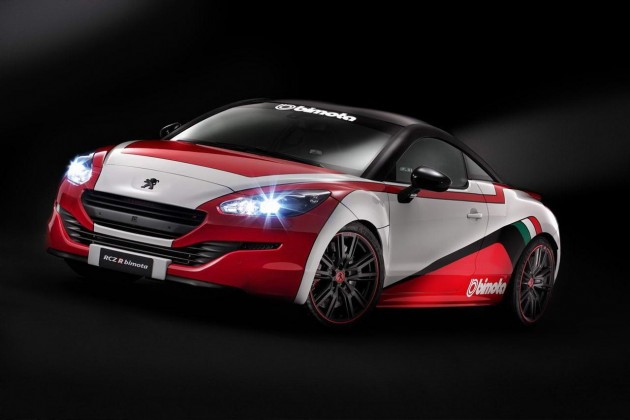 While the name might suggest it has two motors, it's actually boasting a boosting version of the 201kW RCZ R 1.6-litre turbocharged petrol engine. With help of a new exhaust system and a retuned engine computer the unit pumps out 224kW.
Not stopping there, the two companies decided to add some beefy 380mm brakes to the front end, clamped by four-piston calipers, as well as fit a special sports suspension setup which lowers the RCZ by 10mm.
Aside from the mechanical bits and pieces, the unique sports car displays a vibrant white and red colour scheme with a cool black roof and pillars. Some matching five-spoke alloy wheels are also bolted up for good measure.
Inside, passengers are treated to lots of Alcantara and leather, covering the chunky sports seats, while the rear seats are gone completely and instead replaced with two storage spots for helmets. The dash also gets bespoke gauges, and a seven-inch TomTom Bridge interface with two GoPro cameras on the ready.
The car won't go into production but it at least gives us some inspiration on RCZ tuning and modifications. Considering the RCZ R is capable of 0-100km/h in 5.9 seconds, this should be very quick.