Toyota has been named the most valuable automotive brand in the world according to the Interbrand Best 100 Global Brands. This is now the 11th year in a row at the top for the Japanese carmaker, joining just 13 car brands in the 100 list.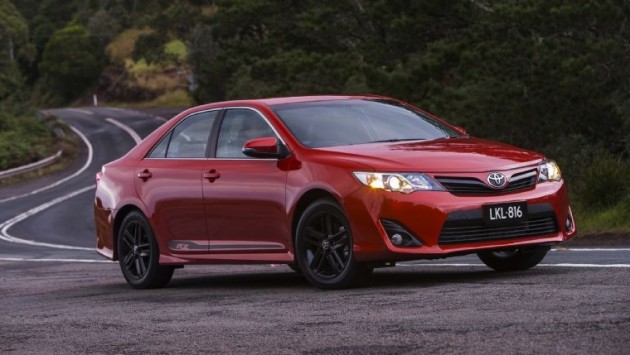 Toyota ranked 8th overall in the annual listing, behind leaders Apple, Google, and Coca-Cola. It managed to jump up from last year's 10th ranking overall and is only one of two automotive brands in the top 10, along with Mercedes-Benz ranked 10th.
So, how much is Toyota worth? A whopping US$42.4 billion, easily surpassing Mercedes-Benz's US$34.3 billion value. Toyota's worth has jumped 19.9 per cent on 2013 figures, while Mercedes is up 7.6 per cent.
As for the biggest increases, Audi's value shot up 26.6 per cent compared with 2013, putting it in 45th place overall and eighth in terms of car brands. Parent company Volkswagen also saw a big jump in brand value, rising 23.3 per cent on 2013 figures. Volkswagen was ranked 31st overall and fifth for car brands.
In terms of high-end brands, Porsche is the only one listed. Its value rose by 10.8 per cent, placing it in 60th overall. Ferrari is nowhere to be seen this year, after being ranked 98 in 2013. Land Rover rounded out the car brands, placing 91.
At the other end of the scale, Hyundai shifted its value ranking from 43 last year to 40 this year, rising 15.6 per cent to a value of US$10.4 billion. Kia also rose respectively, up 14.6 per cent, slotting into 74th place. It's valued at US$5.4 billion.