Volkswagen chairman Herbert Diess has confirmed VW will unveil its first purely electric model for mass-production at the upcoming Paris motor show.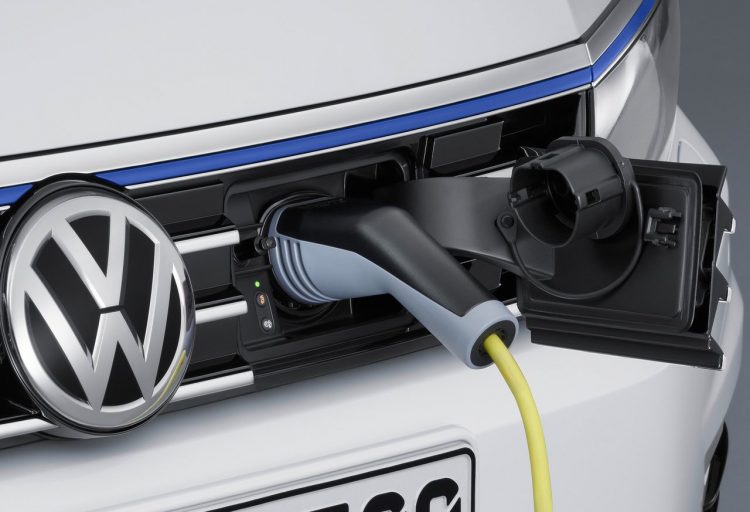 In an interview with German publication WirtschaftWoche, Diess said the EV will be launched on the market either late in 2018, or early in 2019. Its dimensions will be similar to the Golf, while offering the interior space of the Passat.
Earlier in the year Diess told engineers to create "the Volkswagen for the digital age", and now it's coming to fruition, although likely in concept form initially.
Sadly, the Volkswagen executive offered no further insight, but we can at this stage start piecing together parts of VW's strategy to enter the electrification game.
VW executives have handed down a challenge to its engineers; to fast track VW's EV program which was first previewed earlier this year at the Geneva Motor Show, where CEO Matthias Müller confirmed a 2020 target for electrification and plug-in hybrids across the range.
Obviously, the aftermath of the dieselgate scandal has forced VW to re-evaluate its product line up. Müller previously stated:
"We are using the current crisis to fundamentally realign the group. I feel we now have the chance to build a new and better Volkswagen."
This 'new and better Volkswagen' will consist of 20 EV and plug-in hybrid models across its range by 2020 in an attempt to reduce its environmental footprint.
According to reports, the upcoming EV will be the first VW vehicle to utilise the new MEB platform, which was specifically designed to accommodate an electric powertrain. VW has said the MEB platform "heralds a fundamental change in electric cars, and thus for the car in general, because the MEB throws all fossil fuel ballast of the present overboard, having been designed specifically for electric cars".