The on-again off-again rotary Mazda sports car has finally been given the go ahead, according to Japanese publication Holiday Auto.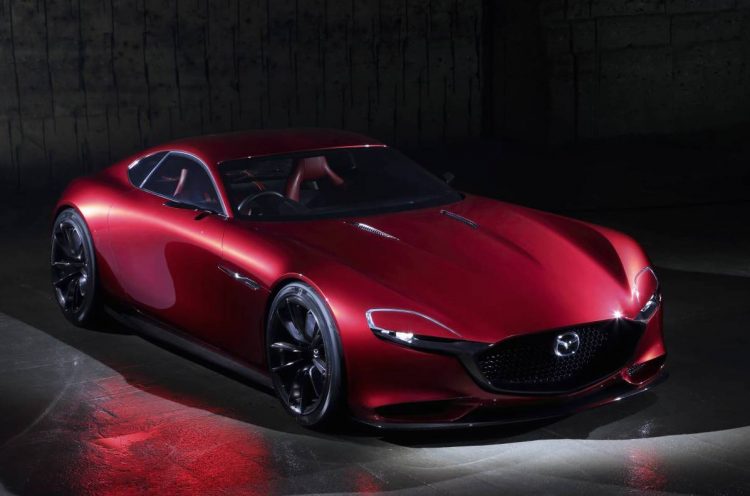 Even before the RX-VISION (pictured) was revealed at the 2015 Tokyo Motor Show, speculation was rife about a successor to the RX-7 and RX-8 rotary coupes.
Apparently it will feature a 1.6-litre twin-rotor SKYACTIV-R engine of roughly 298kW or so; significantly more than any iteration of the 1.3-litre '13B' engine in the RX-7 and RX-8. Pushing around roughly 1300kg, this should give it a similar power-to-weight ratio as a Porsche 911 Carrera.
The engine may incorporate some of the technologies Mazda is working on for its next-generation SKYACTIV piston engines, such as turbocharging and homogenous combustion compression ignition (HCCI), allowing it to work without spark plugs at low revs.
The idea of a next-gen 1.6-litre rotary engine came in 2008 with the Taiki concept. The swoopy 'Nagare' themed concept never made it to production with the business case for a rotary sports car becoming increasingly difficult to justify.
Last year, the RX-VISION concept of Tokyo again gave us some hope, with Mazda executives coy about its chances, saying the company had more pressing priorities. But if this report is true, the GT-style coupe will morph into the RX-9 in 2019. A concept is set to debut first, at the 2017 Tokyo show. Let's keep our fingers crossed.