A couple has been arrested after fleeing police in the Hunter region of NSW. The couple were involved in a police chase after carjacking a BMW 1 Series hatch earlier today.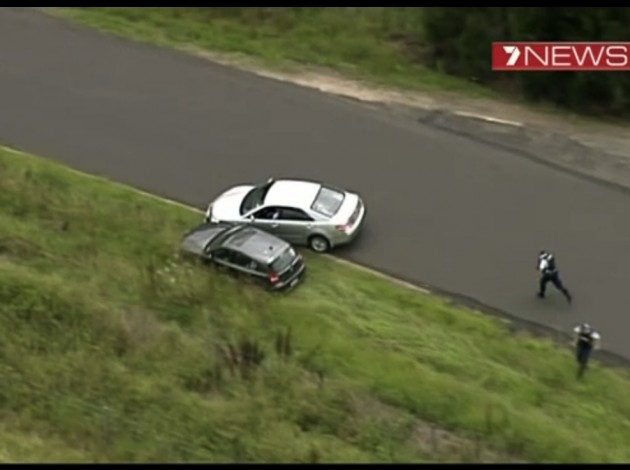 According to the reports, the police chase started at around 9am this morning when the couple were seen in an alleged stolen Ford Falcon XR8 in Warnervale, Central Coast NSW. The couple then led police on a two-hour chase towards Beresfield.
Halfway through the pursuit, police were assisted by the channel Seven news helicopter while the couple stopped and carjacked a BMW 1 Series, allegedly at gunpoint, before continuing the flee.
It wasn't until the two, aged 24 and 25, faced a tyre spiking system deployed by police in the town of Broke, in the Hunter Valley, where they came to a crashing end.
As you can see in the video footage below, the BMW suffered a nasty shunt from the side and swerved into a ditch were the vehicle was lodged and the couple was apprehended.
Police say they deliberately chose a deserted area to deploy the tyre spikes and make more drastic moves away from the public.
This is the second wild police chase that has been in the news headlines this year, after a man lead Queensland Police on a chase in a Porsche Boxster at the Gold Coast earlier this year.