Fox Marketing in the US is creating a special Scion FR-S project car featuring various modifications. The company has released a preview on what the car will look like.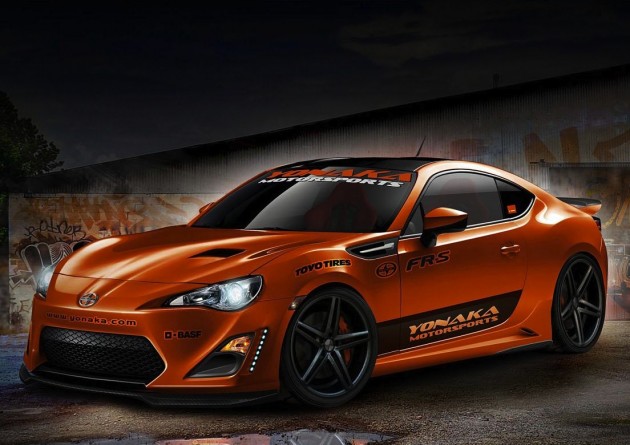 The Scion FR-S is the US brand's version of the Toyota 86/Subaru BRZ, using a 2.0-litre naturally aspirated boxer engine linked up to a sporty rear-wheel drivetrain.
With the help of Yonaka Motorsports the project car will feature a special bodykit incorporating an aggressive front bumper bar, a neat lip spoiler at the back, and a set of matching side skirts.
Topping it all off are a set of dark grey alloy wheels, tinted windows, daytime running LEDs, and an eye-catching burnt orange colour scheme.
Although no engine modifications have been mentioned at this stage, Fox Marketing's previous project cars have been known to be pretty wild, including their twin-turbo Lexus IS F. By the looks of it the car will also feature aftermarket suspension with lowered springs.
The finished project is likely to be unveiled at a large car show in the US by the end of the year.
This is just the beginning in terms of modified Scion FR-Ss, with loads of different tuning packages expected to come out for the Toyota 86/Subaru BRZ sports car in the coming years.