Speculations surrounding BMW developing an electric turbocharger have now been confirmed. A BMW electric turbocharger patent application has been made in Germany. The system could be used to assist conventional turbochargers in spooling up.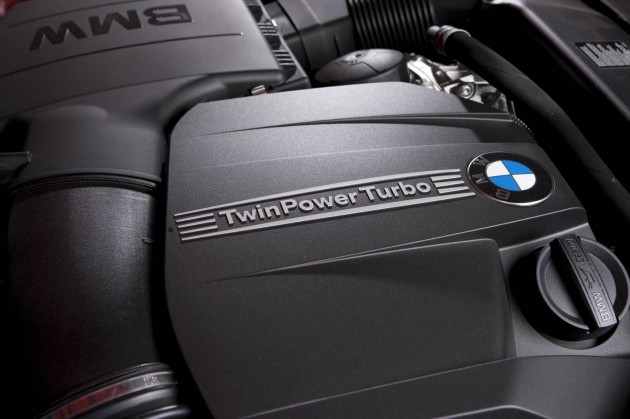 Some may remember our report a couple of month's ago outlining a possible triple turbocharger setup for the upcoming 2014 BMW M3. As far as we knew, BMW was working on a system which would use two conventional turbochargers with a third electric one.
Prototypes of the 2014 BMW M3 have been seen, and, more importantly, heard. And by the sounds of it, the next M3 will feature a six-cylinder engine of some description and not the current V8 layout.
Specific details of the patent application, first found by F30post.com, are a little hazy. The BMW electric turbocharger design is believed to incorporate an alternator-like function whereby at the point where optimum boost is reached, instead of the wastegate wasting overboost gases, the pressure would continue to spin the turbine and charge electricity. This kind of setup certainly sounds BMW-esque and would fall into the company's EfficientDynamics technology very nicely.
Like some twin-turbo systems, it's understood the technology would provide instant boost from idle, while a larger conventional turbo would take over at higher revs.
As for what car the technology will be applied to is anyone's guess. It may be too early for it to be adapted to the next BMW M3 (sedan )/M4 (coupe), but it's interesting to know BMW is working on it and could very well have plans to use it in the future.