Details of the 2014 MINI Cooper, including engine specs and new safety technologies, have been revealed ahead of the car's official debut in November.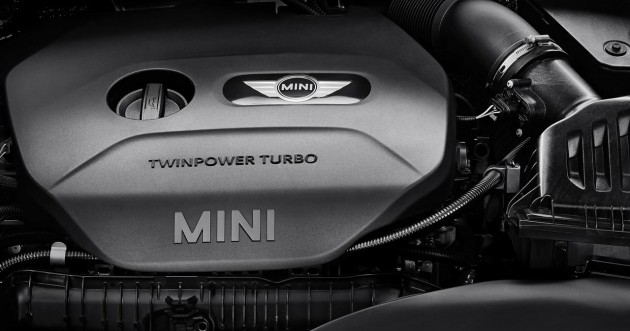 As we know, the next-gen MINI uses a new 'UKL' platform which provides slightly larger overall dimensions for increased cabin space yet it's also lighter in weight thanks to a more efficient use of high-strength metals.
It's hard to believe the MINI could be any more agile and sporty than it already is, however, MINI says the new platform provides more precise and sportier handling properties, with improvements in ride and comfort.
Under the bonnet, the 2014 version will come with a string of new engine options. Perhaps the most significant of them all is a 1.5-litre three-cylinder turbo producing 100kW and a maximum of 230Nm of torque on overboost.
Another engine option will be a 2.0-litre turbo producing 141kW and 300Nm. It's believed this unit will be reserved for the Cooper S hot hatch, while a further tuned version of the same motor is set to arrive later for the JCW (John Cooper Works) editions.
Other engine options, including diesels, will also join the lineup. Full specification ranges are yet to be released, however, at least one choice will be a 1.5-litre turbo-diesel producing 86kW and 270Nm. It will be around seven per cent more economical than the current unit, and it will be available with either an automatic or manual transmission.
In terms of new safety technologies, the highlight for the 2014 MINI will be an active bonnet to boost pedestrian safety. Fitted to all variants as standard, the bonnet automatically raises upon a collision with a pedestrian at speeds between 19km/h and 55km/h. Propping the bonnet provides a softer impact compared with the hard engine components that sit just beneath.
All details including the exterior design will be unveiled at company's factory in Oxford, UK, on November 18. Stay tuned for updates.