BMW is preparing its 2018 M5 sedan, the fifth generation of BMW's hardest-hitting four-door sedan, with details coming to light after an early presentation was apparently hosted for certain clients.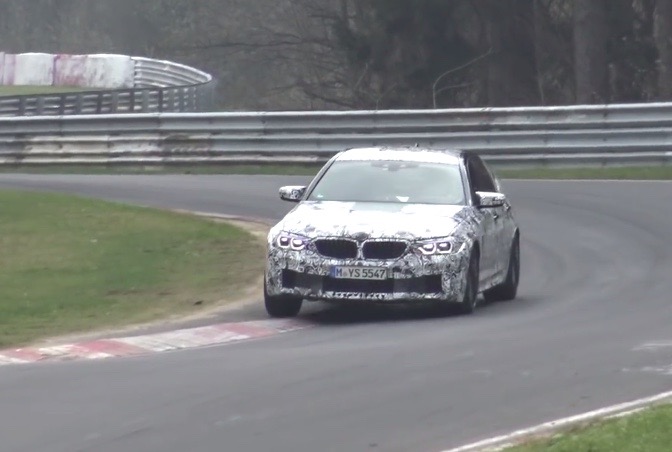 The next M5 needs to be a brilliant, technological tour-de-force to come near the recently released Mercedes-AMG E 63 S, which has 450kW and 750Nm and can sprint to 100km/h in 3.5 seconds in S spec. Then there's the looming threat of the next Jaguar XF SVR and Audi RS 6.
In the BMW's favour will be an extra 400cc, but the real trick up its sleeve, according to BMW Blog, will be an all-wheel drive system that has three settings which apportion drive very differently. The first is 50:50 front:rear, the second, expected to be a Sport mode, shifts that bias rearward, while the last mode disables the front-wheels altogether for true rear-wheel drive handling. Its arch-rival has a drifting mode setting, but doesn't fully disable all-wheel drive.
Another key differentiator is set to be the use of a conventional torque-converter automatic, which BMW's head has previously stated will be rolled out across the M lineup, replacing DCTs. The new gearbox will apparently offer lightning quick gearshifts. It's understood the steering wheel will be all new too, with buttons to change the all-wheel drive settings as well as other chassis modes.
An output of 600hp (447kW) is rumoured, which combined with the donor car's reduced weight should make for quite a heavy hitter. Are you looking forward to the new M5? Let us know in the comments section. And check out the latest M5 prototype video below.