Alex Kelsey's 'MC2' might look like an ordinary Peugeot 207 rally car, but it is hiding a crazy secret .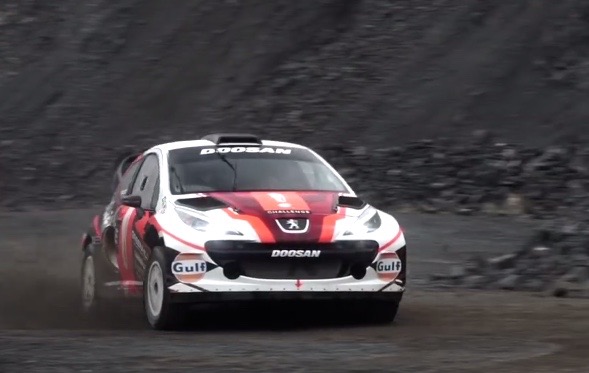 The World Time Attack Challenge and Rally Cross competitor is a purpose-built monster, with a Renault Formula 2 V6 engine that makes 350kW, revs to 8700rpm and sits in the middle like a car from the Group B rally era. What's more, it is connected to a Sadev six-speed sequential transmission with all-wheel drive.
The car was mostly built in Kelsey's shed and even has bulletproof Kevlar wheel arches. Constructed over 18 months, the MC2, or 'Mad Creation 2', can accelerate from 0-200km/h in 7.0 seconds, which is 0.8 seconds faster than the upcoming McLaren 720S.
Alex is in his early 20s and he got the inspiration from his father's racing background, and an early foray into karting. Kelsey has even competed in events with the famous Ken Block, whose Gymkhana videos.
Check out the video below to see a custom rally car with a Formula One-esque wail.