Late last year we were introduced to a very enigmatic hypercar, the Aspark Owl, with an equally mysterious claim of being able to sprint from 0-100km/h in under 2.0 seconds.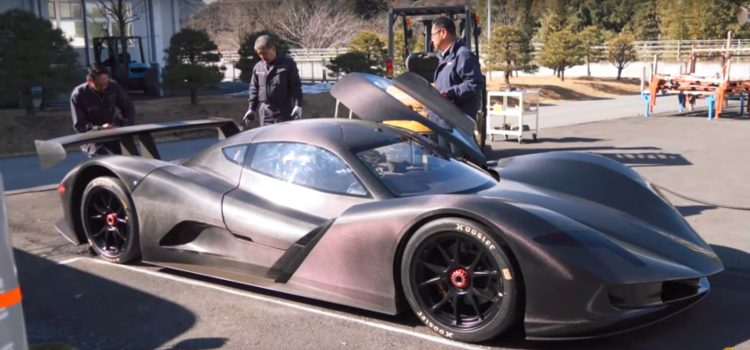 Footage in its home country of Japan shows the carbon-fibre projectile backing up that claim, with a time of 1.89 seconds verified by the on-board telemetry. When the industry standard one-foot start is taken into account, that time is effectively reduced to 1.6 seconds.
The most astonishing part of this is the fact that Elon Musk's surprise 2020 Tesla Roadster's 1.9-second 0-100km/h promise suddenly doesn't seem so intimidating. Though, admittedly, that is for the base spec Roadster and the Aspark Owl is more like a purpose-built race car. A second run of 1.92 seconds is achieved shortly thereafter.
Although the Owl's 320kW and 763Nm outputs might seem modest on paper, the electricity is quickly discharged via ultra capacitors instead of typical batteries, which would take a toll on the 150km range as originally claimed.
Hoosier drag racing tyres no doubt help the ridiculous acceleration as well. Checkmate, Elon, though with a projected price of AU$5.4 million compared with $200,000, the Tesla Roadster remains a jaw-dropping achievement in its own right.
Check out the video below to see the Aspark Owl's insane acceleraiton.