Alfa Romeo has just released a new Alfa Romeo 4C video promo for the upcoming sports coupe. After being officially unveiled at the 2011 Geneva Motor Show earlier this year, Alfa Romeo is getting ready to launch the 4C into international markets.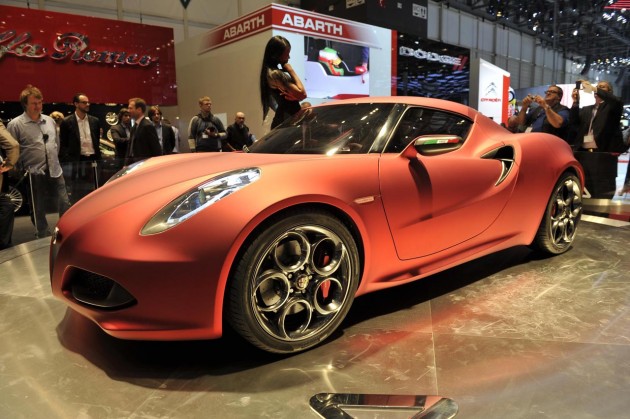 The Alfa Romeo 4C features a mid-mounted 1.75-litre turbocharged four-cylinder engine offering "over 200hp" (149kW). The engine is hooked up to a TCT dual-clutch sports automatic gearbox sending power to a rear-drive layout. Alfa has said the 4C is capable of doing the 0-100km/h dash in under 5.0 seconds.
Top speed is rated at a fairly serious 250km/h. All this performance comes mostly down to the 4C's lightweight nature. Alfa says the 4C weighs just 850kg, making it, when it hits the market, one of the lightest weight sports cars around.
The new coupe is planned to be launched first in the United States towards the end of this year, with limited versions hitting the market, and then Europe by mid-2012. There's been no official word on if or when the Alfa Romeo 4C will be headed to Australian showrooms. We'll provide updates as soon as we hear more.
In the meantime click play on the video below for an overview presentation of the new 4C.