Audi has been spotted test driving a prototype version of the new RS 3 high-performance hatch at the Nurburgring in Germany. And boy does it sound and look quick.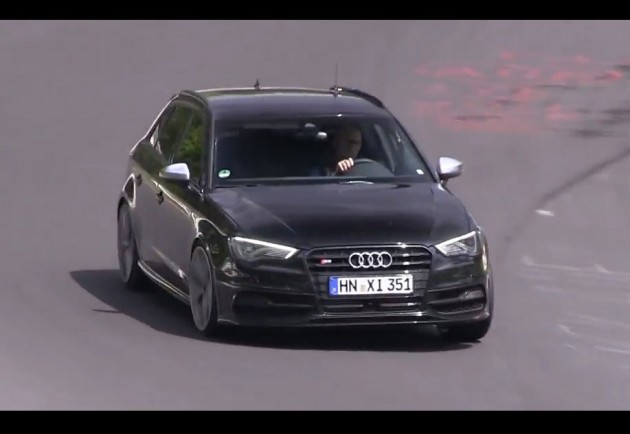 There has been a bit of uncertainty surrounding what engine Audi will use for the new model. Many believe it will come with a further tweaked version of the 2.0-litre 'EA888' turbo four-cylinder from the S3.
Meanwhile, some say it will use Audi's famous howling 2.5-litre turbo five-cylinder. If you watch the video below, provided by TouriClips YouTube channel, we're sure you'll agree it sounds like a distinct five.
In other Audi models the TFSI engine produces as much as 265kW – in the case of the TT RS plus. In the RS 3, that figure is tipped to hit around 280kW, which should make it even quicker.
Despite the S3-like body on this prototype, surefire signs that we're dealing with an RS 3 include the big kick-arse brakes, trademark silver side mirrors, and large alloy wheels.
A full debut is expected to take place later this year. Click play below for a preview.