After loads of teasers, early testing videos and even review previews, a full 2012 BMW M5 review has finally been published by an international car website. As far as we know, this is the first full 2012 BMW M5 review video that has been published.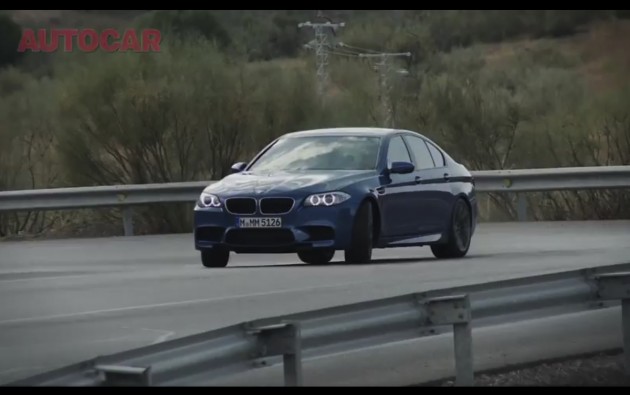 As described by Autocar below, the new 2012 BMW M5 is a "cleaner, more economical, more socially aware machine than the snarling gas-guzzler it seeks to replace". But is it still a proper BMW M5? Is the steering faultless? Is the engine very special, loud and high-revving? These are the important answers we all want to know.
Well, we won't spoil the outcome, or at least Autocar's verdict, on you. Click play below to find out. Again, you've got to love that crackling 4.4-litre twin-turbo 412kW/680Nm V8 engine sound, bursting out of those trademark quad exhaust tips.
Also check out:
– 2012 BMW M5 – manual, ceramic brake and Active Sound Design options