The updated 2018 Abarth 595, based on the Series 4, has landed in Australia. It brings in increased in-car technology and a larger touch-screen, boosting overall value.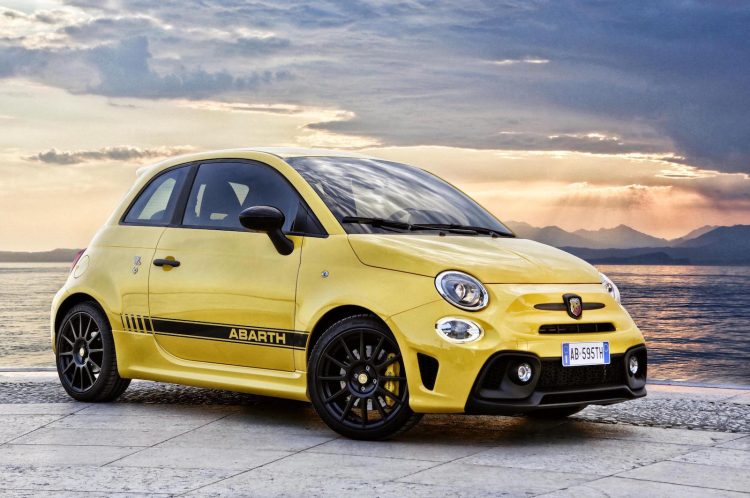 Passengers will happy to hear the new range comes with a 7.0-inch touch-screen media interior packed with Apple CarPlay and Android Auto connectivity. This allows users to mirror some of their phone apps right onto the touch-screen.
Continuing on as the entry point for the Abarth lineup, the 595 is available in two main model lines; the regular and the Competizione. These are then available in hardtop hatch and convertible form, sporting a range of fetching exterior and interior highlights.
Under the bonnet the regular 595 comes with a peppy 1.4-litre turbocharged petrol four-cylinder producing 107kW and 206Nm. Across the 0-100km/h sprint, Fiat claims the clock stops in 7.8 seconds when using the standard six-speed manual. Jumping up to the Competitzione gets you an uprated version of the same engine, developing 132kW and 250Nm. This helps to bring down the claimed sprint time to just 6.7 seconds.
Since its launch in Australia last year, the 595 Series 4 has been a hot seller, with sales increasing over 300 per cent, Fiat says. Orders have filled up the three months of production. Fulvio Antonelli, director of Abarth Brand Australia, said:
"A bonus of this demand is that we have managed to secure additional production support from the factory which is more closely aligned with the increased enquiry, which should improve customer delivery times. In another bonus for customers, we are excited to be in a position to further enhance the 595's infotainment specification with the addition of a larger touchscreen featuring both Apple CarPlay and Android Auto."
The updated range is on sale now, with prices not changing from MY17 models. A larger touch-screen and Apple and Android connectivity is expected to be announced soon for the regular Fiat 500 lineup. See below for the starting prices (exclude on-road costs):
2018 Abarth 595 1.4T 5MT 107kW – $26,990
2018 Abarth 595 Convertible 1.4T 5MT 107kW – $29,990
2018 Abarth 595 Competizione 1.4T 5MT 132kW – $31,990
2018 Abarth 595 Competizione Convertible 1.4T 5MT 132kW – $35,990