Last week the world was hit with confirmation of a track-focused LaFerrari 'FXX'. We now hear word the special model will receive a decent boost in power.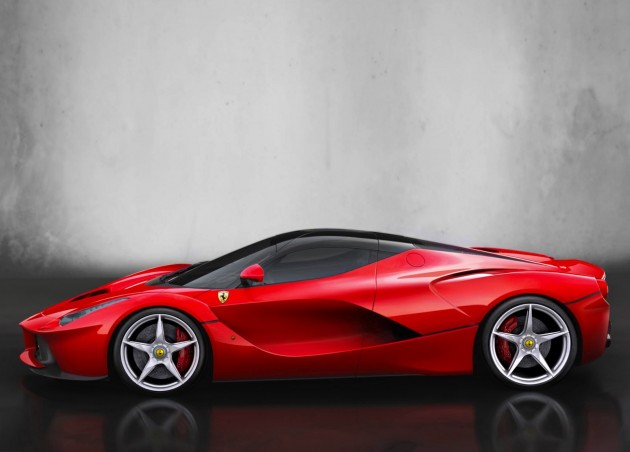 In standard form the LaFerrari hybrid hypercar is powered by a 6.3-litre V12 accompanied by an electric motor system, producing a combined output of 708kW. According to a recent Car Magazine report, the special edition will produce around 782kW.
It's understood the increase will come thanks to some revisions to the electrical components and a retune of the 6.3-litre V12. Not that the standard model needs any sort of upgrades, this should be an absolutely insane rear-wheel drive vehicle. It isn't likely to be road legal.
Along with the power increase, the FXX will be stripped out – more than it already is – with plenty of race-ready features and lightweight carbon fibre parts. It is expected to shed a reasonable amount of weight, which will obviously bring huge benefits in the form of power-to-weight ratio and agility.
Like previous FXX models, the LaFerrari FXX edition (name not confirmed) will be offered to VIP Ferrari clientele. This means you'll have to apply for the opportunity to buy before Ferrari handpicks you. Apparently just 30 are destined for production.