Big engine in small car is a formula that has been perfected almost since the start of the 20th century. The effectiveness of this approach lies in the superior power-to-weight ratio compared with a larger car. While we love V8-engined small cars such as the Torana SLR 5000, we're focusing on the mighty six-pot screamers, ranging from ones that couldn't get out of their own way to genuine backroad bruisers.
10. Mazda 323 Astina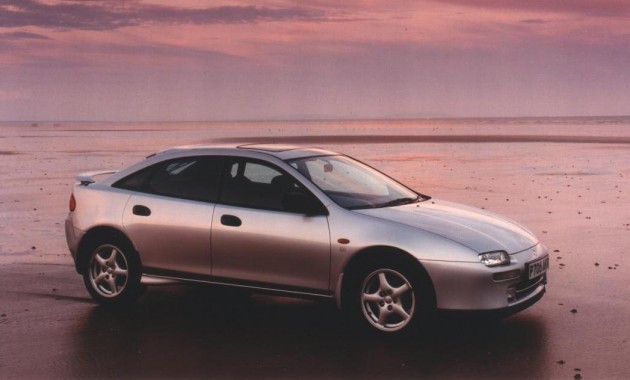 Japan has turned out some weird and wonderful engines, including small-capacity six-cylinders. The Astina sold here had a 2.0-litre V6 from 1994, churning out 104kW and 183Nm. With only 1140kg to carry, it saw a respectable 0-100km/h time of 8.4 seconds. Probably not as lusty as the 1.8-litre, 7800rpm screamer fitted to the Eunos 30X, but still interesting no less.
9. Mitsubishi Lancer 1.6 V6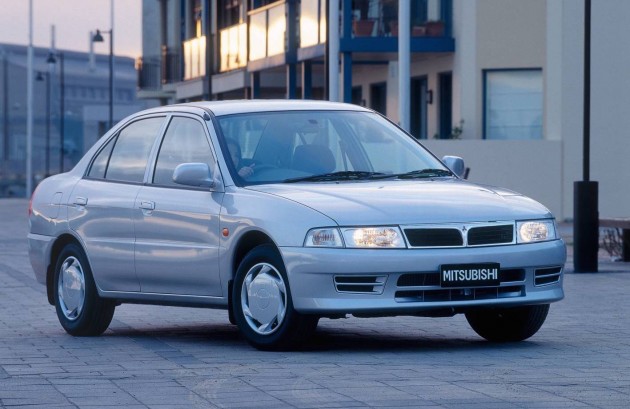 In Japan, the CC and CE Lancers were available with a tiny V6 engine. Derived from the same 6A family as seen in the Magna, the 6A11 is the smallest V6 ever fitted to a production car, at 1.6-litres. Generating 99kW and 147Nm, thanks to MIVEC variable valve timing, the little Lancer could scream its way to 7000rpm. We think it would have been a popular choice here, if offered.
8. Ford Cortina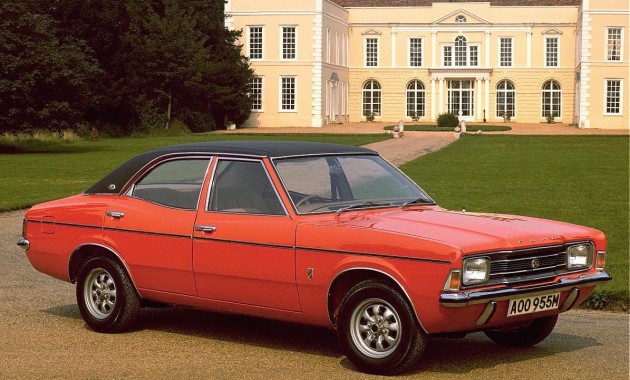 Even though by this stage the Cortina had proved to be a conquering little weapon on the racetrack in four-cylinder GT and Lotus Cortina guises, Ford saw the success Holden was having with the Torana and wanted a slice of the action. Instead of fitting the European V6 to the svelte, coke-bottle-bodied TC Cortina, Ford Australia fitted the 200 and 250 (3.3- and 4.1-litre) straight sixes from the Falcon of the day. In something weight just 1138kg, performance was in a league of its own, with a (fast for the day) 9.2-second 0-100km/h time. With up to 115W and 325Nm, we bet it would have been an amazing low-rpm cruiser too. Handling was apparently diabolical, with over 100kg over the axle. Still, the TC-TF Cortina six serves as a basis for later Falcon six swaps.
7. Chrysler Centura 245 Hemi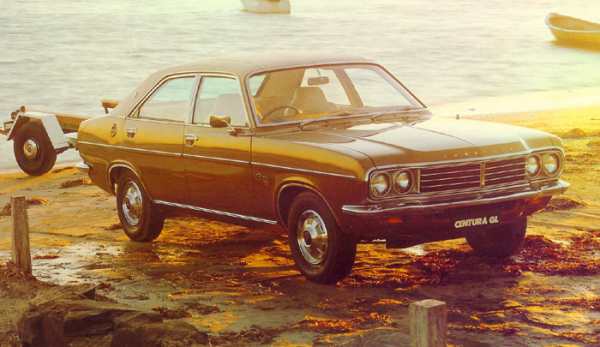 To get in on the action, Chrysler Australia sourced a medium sized body, in the form of the European Chrysler 180, and slotted in the 4.1-litre Hemi 245 from the larger Valiants. Again, performance was excellent, with a similar 0-100 time as the Cortina six, but handling was definitely what let the package down.
6. Toyota Blade Master-G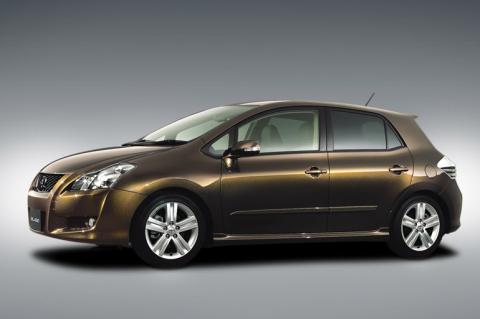 In Japan, a version of the last-generation Corolla was available with the Aurion's 200kW 2GR V6 and six-speed automatic. The Blade Master was capable of 0-100km/h within the 5-second range. Weighing just 1476kg, the Blade could have taken on from where the VVT-L Corolla Sportivo left off, and given Toyota a genuine performance Corolla (albeit one that's more GT than hot hatch).
5. VW Golf VR6, R32.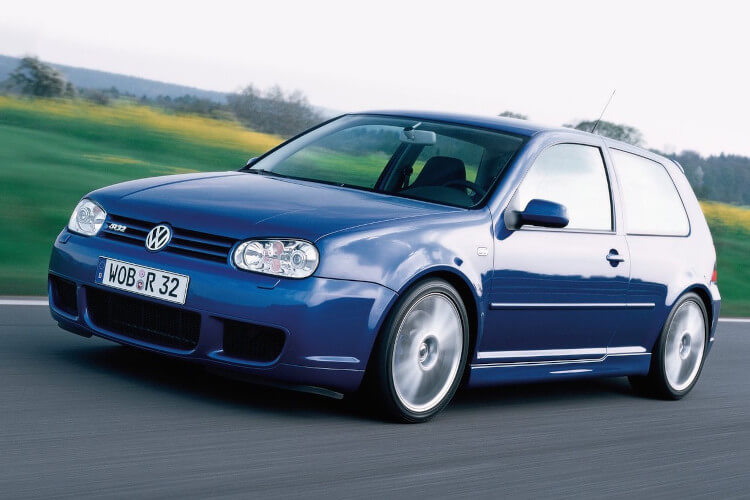 In 1991 Volkswagen put its innovative narrow-angle 'VR6' in the Golf. Combining some advantages of V- and inline-six engines, the 2.8L version in the first cars produced 129kW and 235Nm, resulting in 0-100km/h in 7.6-seconds. A top speed of 240km/h was achieved, while returning a respectable 9L/100km. These Mk3 Golf VR6s brought autobahn cruising ability to the hatchback segment for the first time.
The later R32's 3.2-litre VR6 seen in the MkIV and V Golf flagships produced 177-184kW, channelled through a 4MOTION AWD system. 0-100km/h times were slashed to the 6-second mark, and one of the most delicious notes you can get from a V6.
4. Renault Clio V6 Renaultsport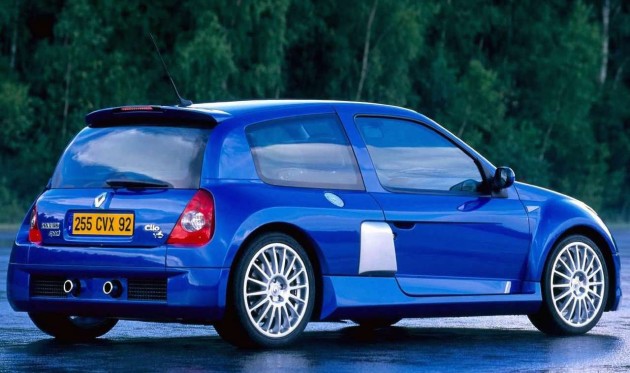 The standard Renaultsport Clio is already somewhat of a legend in its own right, so when a large V6 was mounted in the back of the little French hatch, crazy things happened. Launched across two generations, culminating in a 3.5-litre, 188kW version in the phase 2, the V6 Clio was capable of 0-100km/h in 5.9 seconds and a top speed of 246km/h. Because of its short wheelbase, the car had a propensity to spit you out without giving any warning.
3. Alfa Romeo 147 GTA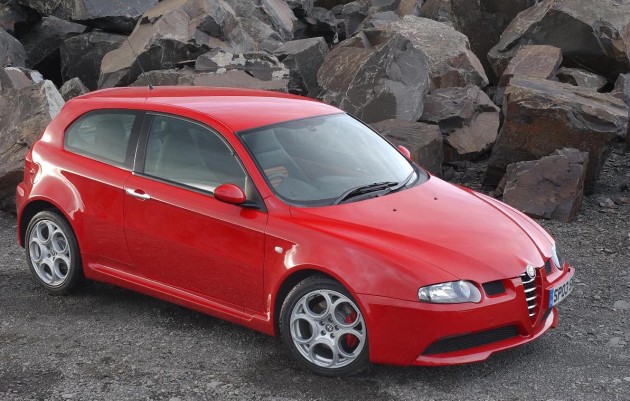 Alfa's lusty 3.2-litre, 184kW 'Busso' V6 produces a spine-tingling note like no other. In the svelte and compact body of the 147, it dispatched 0-100km/h in 6.3 seconds, with a 246km/h top speed. With front-wheel drive, it might be a bit too hot for some to handle, but it seems a little bit more special than the impressive Golf R32.
=1. 1971 Torana GTR XU-1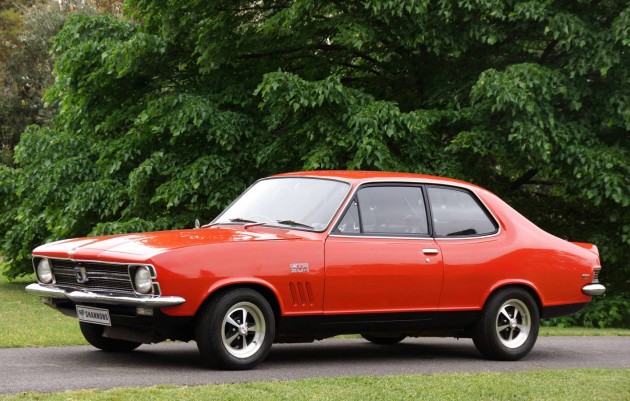 The car that finally ended the reign of the GT-HO Falcon, the masterpiece GTR XU-1 homologated Bathurst special is the quintessential giant killer, and a good example of Australian ingenuity. With three Stromberg carburettors hanging off the side of Holden's 186ci engine, the car generated 119kW and 256Nm in Bathurst trim. This was enough to propel the 1013kg beast to 100km/h in around 8.4 seconds, and enough for Brocky to take his first Bathurst win in 1972. With its muscular styling and shark-gill vents, the XU-1 is embedded in Australian folklore and we couldn't let it come second in this list.
=1. BMW M3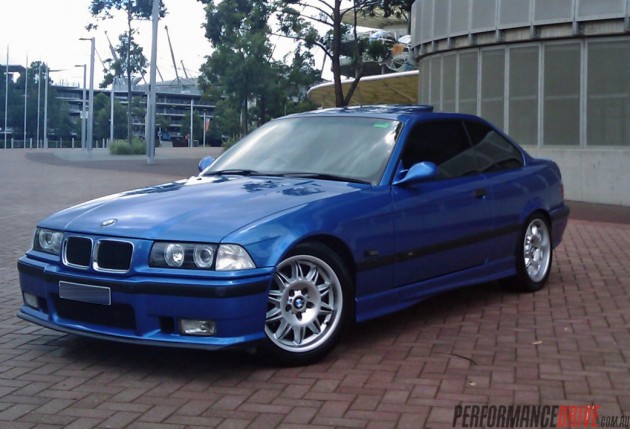 When BMW M GmbH first fitted the lusty S50 VANOS straight six to the E36 coupe shape in 1992, a cult classic was created. The original M3, with its large four is, to some, the best and purest. But the six-cylinder versions epitomise the ultimate BMW formula of straight six in a small-ish body – also including 130i, M135i and most recently, M2. Those new cars are great, but nothing can match the sheer aural pleasure of near-8000rpm through six individual throttle bodies.
Wild Cards
AMC Pacer – tarring in Wayne's World and looking ripe for parody, the Pacer was one of those knee-jerk reactions to the 1970s fuel crisis. Despite being classified as a small car, it had a width of 1963mm – some 64mm wider than a Holden Caprice.
Initially the car was to feature a revolutionary Wankel rotary engine, but this was scrapped at the last minute for heavy and inefficient straight sixes. A basic 3.8-litre Pacer, strangled by emissions equipment, achieved a heady 74.5kW and 251Nm. Ferrying 1359kg, this resulted in less-than-stellar performance; 0-100km/h in over 14 seconds with a quarter mile just a lick under 20 seconds. Not the best example of the formula, but interesting to look at and probably relaxed to drive. The Pacer was produced between 1975 and 1980.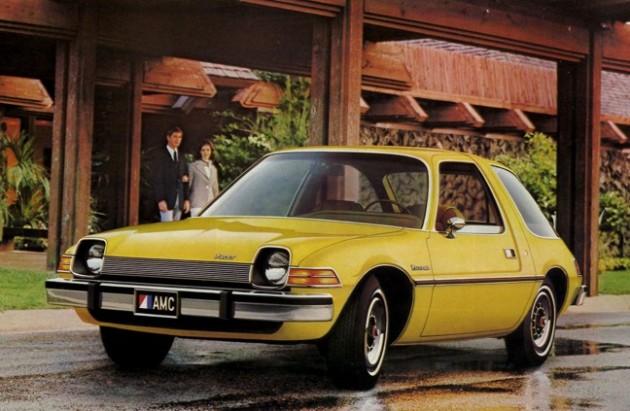 BMC Mini 9X – Alec Issignois, the man credit with designing and engineering the original Mini, had drawn up plans for a successor in the 1970s, and even built several prototypes. Building on the original's principle of internal volume maximisation, the 9X featured even more revolutionary packaging. Things like sliding windows, and minimal front overhang thanks to a new compact engine and gearbox made it a very interesting prospect. The new engine family included everything from an 800cc four-cylinder to a 1.3-litre inline six. Many 9X prototypes were built and tested, with Issigonis unsuccessfully persisting to management well up to his forced retirement in 1987. We think this is a shame, the six-cylinder is a packaging marvel. We can only dream of a parallel universe where the 9X Cooper S had a screaming little six pot.