You could call it a sleeper, being based on the entry-level 118d, but when you take a look under the hood and see a S85 M5 V10 engine sitting there you'll probably label it something a little less modest. The project, called the 1M CSL, is built by TJ Fahrzeugdesign in Germany.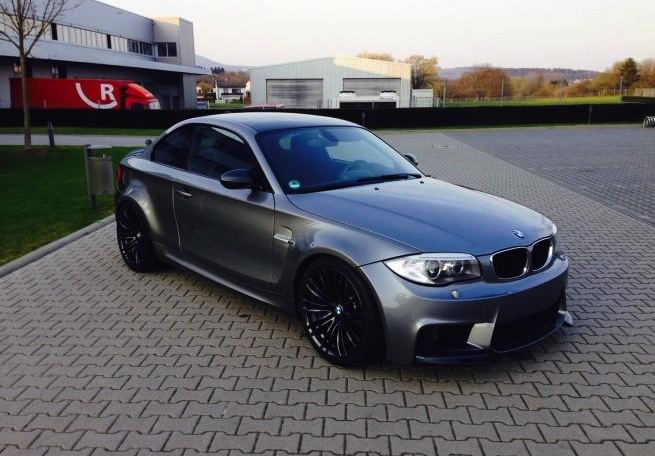 Yes, this BMW 1 Series M Coupe lookalike actually started life as a humble BMW 118d. Thanks to a full wide-body bodykit including an aggressive race-like front end, deeper side sills and heavily bolstered wheel arches, it's now a 1 Series beast.
The 1M CSL body also uses a carbon fibre roof and various other carbon panels to help save weight. Overall, it tips the scales at 1575kg.
Okay, so the elephant in the room here is the mighty V10 engine that lurks beneath the bonnet. It's taken from the previous-gen BMW M5, and in this insane pocket rocket it has been tweaked to produce 414kW (up from 373kW). It enables the 1er to sprint from 0-100km/h in around 3.9 seconds and 0-300km/h in around 36 seconds.
Other mods include a set of KW Clubsport coilovers at all four corners for full adjustability, as well as a stainless steel exhaust system for the ultimate V10 scream, and a set of BMW X6 M brakes to make sure it all stops as well as it goes.
The cost of all of this? It's around 85,000 euros (approximately AU$126,850) for the complete conversion.